How spray can benefit your business

Whether you are a painter and decorator by trade or just getting started, we have all the tips you need to get the best results. Read more on the benefits of spray painting and why every painter and decorator should have one in their toolkit.
Wondering what are the advantages of spray painting? To prove how spray painting gives an even, flawless result in less time, we ran a trial with a leading social house contractor and the results speak for themselves.
A simpler, faster way to a great finish
Dulux Decorator Centre brings you the latest spray equipment, designed to make spraying simple. You don't need lots of experience to get the results you want. Spraying is also up to five times faster than using a traditional roller, making it a great way to cover large areas quickly, distributing paint evenly for a uniform finish that will only serve to strengthen your reputation.


Helping you to win more business
Switching to spray can reduce the time it takes to complete a project, cutting labour costs and helping you stay more competitive.


Less mess means you'll be ready for the next job
The latest spray machinery is designed to give you the best finish with less mess. Clean up takes less time, leaving you free to move on to the next job.
Spray performed best in our test
To prove how spraying gives better results in less time, we ran a trial with a leading social housing contractor.
In the test two decorators worked on identical projects to paint two floors of a 530m2 building. Decorator A used a roller while Decorator B used a spray machine.
The results speak for themselves
Try in stores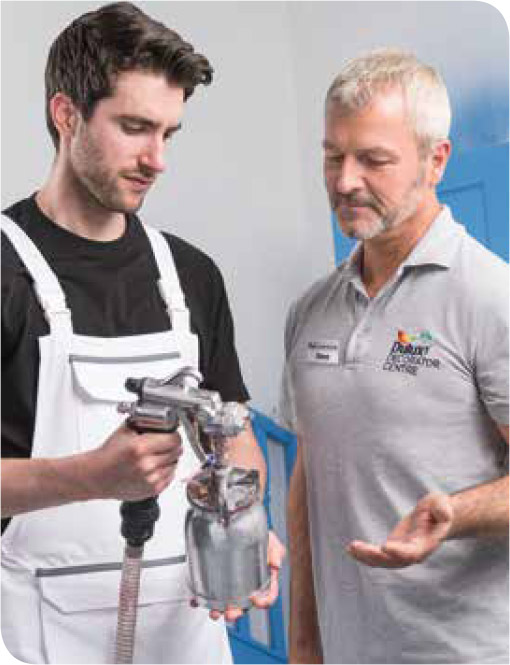 Learn about spray machines