The home of painting and decorating excellence.
Dulux Decorator Centre is proud to partner with the Dulux Academy, offering you greater access to training and development.
We are creating purpose-built Dulux Academy spaces in some of our stores to deliver face-to-face, industry-leading training courses.
At every stage of your decorating career, our courses can deliver increased knowledge and understanding, enabling you to meet your personal and professional ambitions.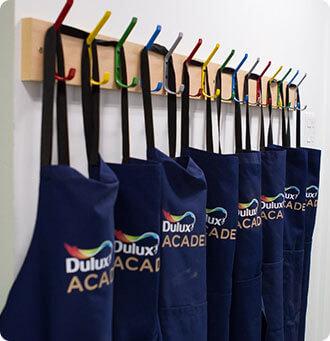 Different types of courses
• Painting and Decorating
• Wallpapering
• Spray
• Digital Marketing
• Woodcare
• Business Basics
• Colour Futures
• Bespoke training packages
---
Academy Locations
New locations in Altrincham, Norwich & West Thurrock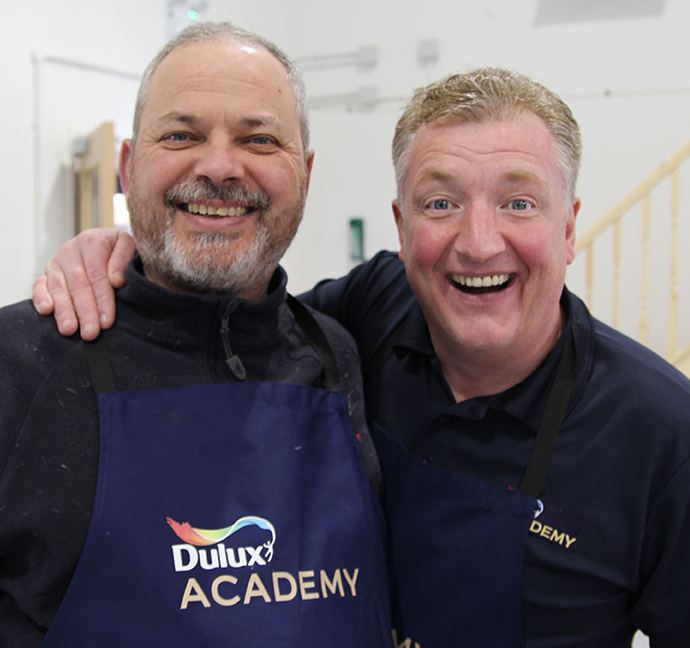 Who can the
Academy help?
We've set ourselves up to be a lifelong learning partner throughout your decorating career. Whether you're just starting out or established in the industry you'll find suitable courses for you and / or your team.
I'm always looking at the courses, loads I'm interested in - it's just when I've got the availability to do them. I'm fitting in as many as I can.

- Tristan Graham, Decorator