Passionate about decorating
Since 1895
1895
John Paul McDougall was established
1910
JP McDougall established as a wallpaper supplier in Manchester city centre
1939
JP McDougall moves to Timperly
1964

ICI purchases a 46% share of JP McDougall & Company Limited
1966
ICI purchases the remainder of shares to become sole owner
1972 - 1974
ICI acquires Rose and Company. McDougall Rose group was formed
1980 - 1990
The McDougall Rose Group acquires
Turners
Donald Haigh
Lowries
W. Thompson
J.W. Davies
Stockport Decorators Merchants
Milners
H. G. W. Paints
W. Pyle & Co.
Flyde Decorative Supplies
Warners
Keyline Decorating Supplies
Robinsons
Long Eaton Paints
Snaiths
Anglian
1998

The Group begins trading as Dulux Decorator Centre
2001
£100 million in sales reached
2004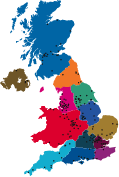 150th Dulux Decorator Centre store opens
2007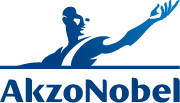 Dulux Decorator Centre acquires SJ Dixons
2011
Investors In People Gold award achieved.


2014
Investors In People Champion status achieved
The entire Dulux Decorator Centre business is rebranded
2017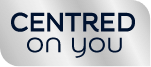 192 stores opened nationwide
'Centred On You' campaign launched
2018 - 2019
4 new acquisitions made:
Whites
Colour Centre
Trade Paints
Doves
240 stores nationwide
Choose Dulux Decorator Centre for all your decorating needs big or small. As well as products from all the leading brands we offer free delivery, colour matching, click and collect as well as on hand expert advice from our store teams. We can help you work greener too, by offering can recycling and more sustainable products such as the latest water-based paints.

Speaking of which, we of course bring you the widest choice of products from brands including Dulux Trade, Armstead Trade, Cuprinol, Sikkens and many more online and from our 240 stores nationwide. Plus, as the only decorating merchant to offer Nectar points, we'll reward you with every purchase.