Social Housing - Housing associations / Local authorities
If you're a Housing Association or Local Authority looking for a clear and simple social housing paint scheme then look no further.
Our decorating scheme is easy and simple to operate. We provide a choice of paint packs to suit different sizes of property, and all your customer needs to do is choose what colour paint they'd like.
Our painting packs have been developed based on feedback from Housing Associations and Local Authorities so are tailored specifically to suit your requirements. One of the newer features is the upgrade of our online portal meaning you can easily access authorise, edit and view your active and spent vouchers.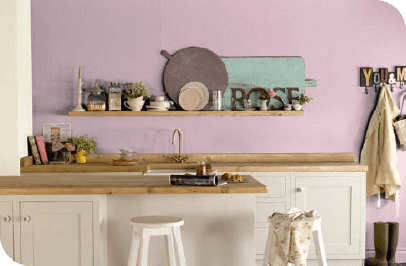 Trust us to provide a full decorating support service for your customers every step of the way with the following;
No upfront payment
All spend is secure
Spend is limited to decorating supplies
Superb product quality to do a decent job
Sufficient, suitable colour choices and delivery options for residents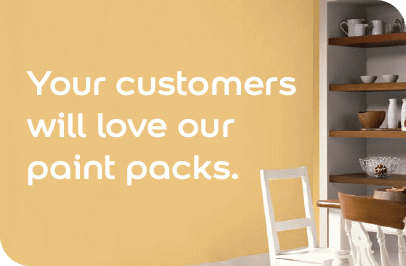 Features of the new painting packs
6 Dulux Trade and 6 Armstead Trade paint packs to choose from
Application accessories included
URL link for your intranet to show product information
Single colour card solution for social housing
Order, authorise and manage your account securely through an online portal
Redeem vouchers on our website
Nectar points on your total spend
Dedicated sales account manager
Customer support telephone number
All payment due post-redemption
Benefits
We focus solely on decorating materials – which are packaged up to include everything your customers need.
We provide expert decorating advise for your customers
Colour card tailored for housing associations – lighter colours, water based, but still a wide choice.
Log in to manage a simple end-to-end process –ordering and authorisation, payment and reporting
Single point of contact if you have any questions
No contract, and no pre-payment is required
We take social responsibility seriously and support local agendas
Totally secure & non-transferable process
Packs can be instantaneously approved for immediate redemption
You'll only be invoiced once the paint pack voucher has been redeemed
You can authorise or cancel vouchers 24/7, offering flexibility & time saving benefits
Have access to specific reports, whenever you need them
You're able to set up / delete colleague log-ins, and manage your own account
A copy of the voucher is emailed to the resident automatically if they have an address
Where can product packs be used?
Suited to 1, 2, & 3 bedroom properties
Single room with & without accessories
Kitchen / bathroom packs
Single accessories pack containing decorating essentials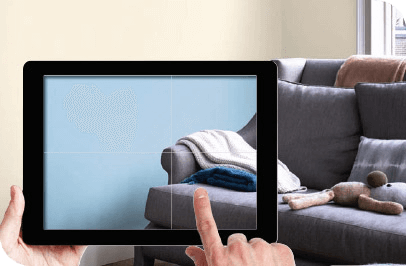 For more information on our Housing Association & Local Authority Social Housing Scheme contact our Support Centre on 0161 968 3160, who will arrange a visit with one of our accounts team.