Over the last few weeks, we've been working hard to adapt our operations so we can safely provide a service that allows as many customers as possible to get the products they need to keep working in these challenging times.
Full list of the stores now trading below and information on how to place an order, including the option to order online.
For the time being, our stores remain closed to walk in customers.
Trade account holding customers can order via email, telephone and online and can find store contact details below or visit our stores page.
Retail customers (without a trade account) please order online only

When you order online at duluxdecoratorcentre.co.uk, you will have the choice between delivery or collection.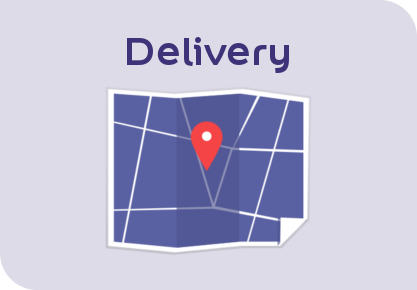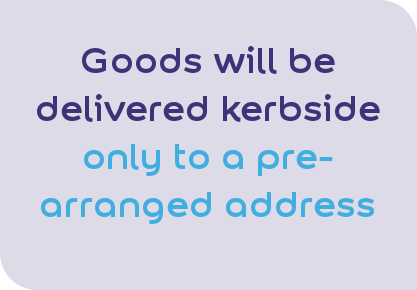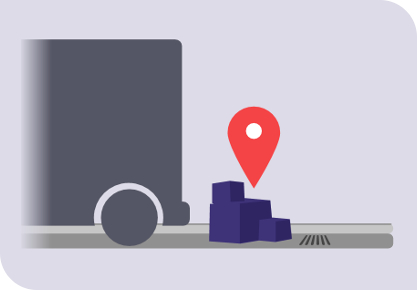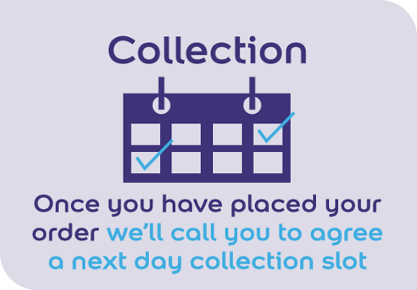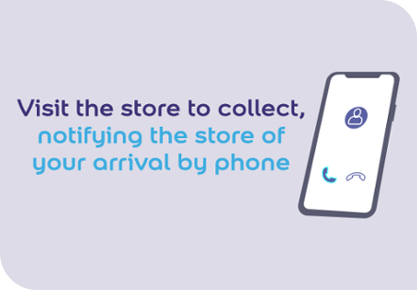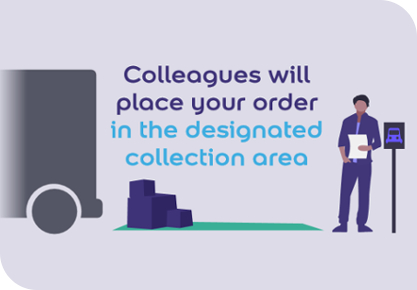 Here's an example of the collection process:
A customer will call, email or order online for collection
A store colleague will call the customer to advise on how our "No Contact" collection will works and provide collection slot

The customer then visits the store to collect, notifying the store of their arrival via phone

Colleagues gather the customer's order and take it outside to the car park and place into the designated collection area marked out


---
We will be reviewing the situation on a regular basis and will contact you to let you know when other stores re-open, but the latest information will be updated on this page.
The following stores will be trading and operating between 7am – 5pm Monday – Friday, 8am - 12pm Saturday, our stores will remain closed on Sunday.
| | | |
| --- | --- | --- |
| Store | Phone Number | Store Email Address |
| Aberdeen | 0122 457 3044 | ddc.aberdeen@akzonobel.com |
| Abingdon | 01235 530 368 | ddc.abingdon@akzonobel.com |
| Acton | 0208 961 8737 | ddc.acton@akzonobel.com |
| Aintree | 0151 521 1907 | ddc.aintree@akzonobel.com |
| Airdrie | 0123 674 7370 | ddc.airdrie@akzonobel.com |
| Altrincham | 0161 973 6206 | ddc.altrincham@akzonobel.com |
| Aylesbury | 01296 429 339 | ddc.aylesbury@akzonobel.com |
| Ayr | 0129 228 1726 | ddc.ayr@akzonobel.com |
| Banbury | 01295 264209 | ddc.banbury@akzonobel.com |
| Bangor | 02891 454311 | ddc.bangor@akzonobel.com |
| Barking | 0208 591 2570 | ddc.barking@akzonobel.com |
| Barnstaple | 01271 329 705 | ddc.barnstaple@akzonobel.com |
| Basildon | 0126 828 7190 | ddc.basildon@akzonobel.com |
| Bath | 01225 448 425 | ddc.bath@akzonobel.com |
| Battersea Park | 0207 627 3008 | ddc.batterseapark@akzonobel.com |
| Beckenham | 0208 662 1371 | ddc.beckenham@akzonobel.com |
| Bedford | 01234 344618 | ddc.bedford@akzonobel.com |
| Belfast North | 0289 085 2828 | ddc.belfast@akzonobel.com |
| Belfast South | 02890 669 353 | ddc.belfastsouth@akzonobel.com |
| Bermondsey | 0207 231 2828 | ddc.bermondsey@akzonobel.com |
| Birmingham (Colour Centre) | 0121 522 4716 | ddc.ColourCentreBirmingham@akzonobel.com |
| Birmingham Kings Norton | 0121 433 5842 | ddc.birminghammr@akzonobel.com |
| Birmingham New Town | 0121 359 5511 | ddc.birmingham@akzonobel.com |
| Blackburn | 01254 694 951 | ddc.blackburn@akzonobel.com |
| Blackpool | 0125 340 8353 | ddc.blackpool@akzonobel.com |
| Blackwall | 0207 515 9314 | ddc.blackwall@akzonobel.com |
| Blandford Forum | 01258 458 203 | ddc.blandfordforum@akzonobel.com |
| Bolton | 0120 452 1700 | ddc.bolton@akzonobel.com |
| Bournemouth | 01202 531 061 | ddc.bournemouth@akzonobel.com |
| Bracknell | 01344 862 181 | ddc.bracknell@akzonobel.com |
| Bradford North | 01274 723581 | ddc.bradford@akzonobel.com |
| Braintree | 0137 634 2222 | ddc.braintree@akzonobel.com |
| Brentwood | 0127 721 6451 | ddc.brentwood@akzonobel.com |
| Bridgwater | 01278 44 5187 | ddc.bridgwater@akzonobel.com |
| Brierley Hill | 0138 448 2304 | ddc.brierleyhill@akzonobel.com |
| Brighton | 01273 606 241 | ddc.brighton@akzonobel.com |
| Brighton Freshfields | 01273 607449 | ddc.brightonfreshfields@akzonobel.com |
| Bristol (Colour Centre) | temporarily unavailable | ddc.ColourCentreSwindon@akzonobel.com |
| Bristol Bedminister | 0117 963 1161 | ddc.bedminster@akzonobel.com |
| Bude | 01288 357503 | ddc.bude@akzonobel.com |
| Burton-on-Trent | 0128 351 0212 | ddc.burtonontrent@akzonobel.com |
| Bury St Edmunds | 01284 769 838 | ddc.burystedmunds@akzonobel.com |
| Cambridge | 0122 342 0734 | ddc.cambridge@akzonobel.com |
| Cannock | 0154 350 3392 | ddc.cannock@akzonobel.com |
| Canterbury | 0122 745 8150 | ddc.canterbury@akzonobel.com |
| Cardiff (Colour Centre) | 02920 665 037 | ddc.ColourCentreCardiff@akzonobel.com |
| Cardiff / Caerdydd | 02920 498 990 | ddc.cardiff@akzonobel.com |
| Cardigan | 01239 613 749 | ddc.cardigan@akzonobel.com |
| Carlisle | 0122 852 1897 | ddc.carlisle@akzonobel.com |
| Caterham (Doves) | 01883 344633 | ddc.caterham@akzonobel.com |
| Chelmsford | 0124 545 1855 | ddc.chelmsford@akzonobel.com |
| Cheltenham | 0124 258 4241 | ddc.cheltenham@akzonobel.com |
| Chester | 0124 437 8441 | ddc.chester@akzonobel.com |
| Chesterfield | 0124 621 1774 | ddc.chesterfield@akzonobel.com |
| Chichester | 0124 353 2456 | ddc.chichester@akzonobel.com |
| Colchester | 0120 676 8338 | ddc.colchester@akzonobel.com |
| Coventry Binley | 0247 665 9678 | ddc.coventrysouth@akzonobel.com |
| Coventry Holbrooks | 02476 638292 | ddc.coventry@akzonobel.com |
| Crawley | 01293 544 750 | ddc.crawley@akzonobel.com |
| Crewe | 01270 256253 | ddc.crewe@akzonobel.com |
| Darlington | 0132 546 5378 | ddc.darlington@akzonobel.com |
| Dartford | 01322 557 526 | ddc.dartford@akzonobel.com |
| Derby | 01332 341304 | ddc.derby@akzonobel.com |
| Doncaster | 01302 360470 | ddc.doncaster@akzonobel.com |
| Dorking (Doves) | 01306 887721 | ddc.dorking@akzonobel.com |
| Droylsden | 0161 371 9808 | ddc.droylsden@akzonobel.com |
| Dundee | 01382 812621 | ddc.dundee@akzonobel.com |
| East London | 0208 519 6722 | ddc.eastlondon@akzonobel.com |
| East Molesey (Trade Paints) | 020 8979 1057 | ddc.eastmolesey@akzonobel.com |
| Eastleigh | 023 8064 2500 | ddc.eastleigh@akzonobel.com |
| Edinburgh | 0131 554 5441 | ddc.edinburgh@akzonobel.com |
| Edinburgh West | 0131 339 3858 | ddc.edinburghwest@akzonobel.com |
| Elgin | 0134 354 8664 | ddc.elgin@akzonobel.com |
| Enfield | 0208 363 7087 | ddc.cheshunt@akzonobel.com |
| Epsom (Trade Paints) | 01372 725755 | ddc.epsom@akzonobel.com |
| Erdington | 0121 382 6844 | ddc.erdington@akzonobel.com |
| Exeter | 0139 227 7370 | ddc.exeter@akzonobel.com |
| Falkirk | 0132 462 0538 | ddc.falkirk@akzonobel.com |
| Fareham | 0132 982 2682 | ddc.fareham@akzonobel.com |
| Farnborough | 01252 375 801 | ddc.farnborough@akzonobel.com |
| Farnborough North | 01252 511141 | ddc.farnboroughnorth@akzonobel.com |
| Forest Hill (Whites Trade Paints) | 020 8690 9040 | ddc.foresthill@akzonobel.com |
| Galashiels | 0189 675 5779 | ddc.galashiels@akzonobel.com |
| Gateshead | 0191 487 6225 | ddc.gateshead@akzonobel.com |
| Glasgow London Road | 0141 778 4512 | ddc.glasgowlondonrd@akzonobel.com |
| Glasgow North | 0141 332 5339 | ddc.maryhill@akzonobel.com |
| Gloucester | 0145 238 3476 | ddc.gloucester@akzonobel.com |
| Gloucester (Colour Centre) | 01452 528 777 | ddc.ColourCentreGloucester@akzonobel.com |
| Great Yarmouth | 01493 442270 | ddc.greatyarmouth@akzonobel.com |
| Greenford | 0208 864 0181 | ddc.greenford@akzonobel.com |
| Grimsby | 0147 235 9431 | ddc.grimsby@akzonobel.com |
| Guildford | 01483 564946 | ddc.guildford@akzonobel.com |
| Halesowen | 0121 550 9425 | ddc.halesowen@akzonobel.com |
| Halifax | 0142 235 2178 | ddc.halifax@akzonobel.com |
| Hammersmith | 0208 749 0111 | ddc.hammersmith@akzonobel.com |
| Hampstead North | 0208 201 8200 | ddc.hampsteadnorth@akzonobel.com |
| Harlow | 01279 645 790 | ddc.harlow@akzonobel.com |
| Harrogate | 0142 356 9571 | ddc.harrogate@akzonobel.com |
| Haywards Heath | 01444 450696 | ddc.haywardsheath@akzonobel.com |
| Hedge End | 01489 789669 | ddc.hedgeend@akzonobel.com |
| Hemel Hempstead | 01442 260999 | ddc.hemelhempstead@akzonobel.com |
| Hereford | 0143 227 9848 | ddc.hereford@akzonobel.com |
| High Wycombe | 01494 526 014 | ddc.highwycombe@akzonobel.com |
| Huddersfield | 0148 443 5575 | ddc.huddersfield@akzonobel.com |
| Hull | 01482 223586 | ddc.hull@akzonobel.com |
| Hull East | 01482 225336 | ddc.hulleast@akzonobel.com |
| Huyton | 0151 480 5444 | ddc.huyton@akzonobel.com |
| Inverness | 0146 323 8985 | ddc.inverness@akzonobel.com |
| Ipswich | 01473 259477 | ddc.ipswich@akzonobel.com |
| Islington | 0207 609 8401 | ddc.islington@akzonobel.com |
| Keighley | 0153 560 7880 | ddc.keighley@akzonobel.com |
| Kilmarnock | 0156 357 2307 | ddc.kilmarnock@akzonobel.com |
| Kirkcaldy | 0159 220 1423 | ddc.kirkcaldy@akzonobel.com |
| Leamington Spa | 01926 424 892 | ddc.leamington@akzonobel.com |
| Leeds Kirkstall Road | 0113 243 1877 | ddc.leedswest@akzonobel.com |
| Leeds Roundhay Road | 0113 244 0841 | ddc.leedseast@akzonobel.com |
| Leeds Wellington Road | 0113 263 5225 | ddc.leeds@akzonobel.com |
| Leicester Freemans Common | 0116 254 7212 | ddc.leicester@akzonobel.com |
| Leicester Snaiths | 0116 262 9471 | ddc.leicestersnaiths@akzonobel.com |
| Leigh | 01942 261 222 | ddc.leigh@akzonobel.com |
| Lincoln | 0152 252 3552 | ddc.lincoln@akzonobel.com |
| Liverpool | 0151 298 2307 | ddc.liverpool@akzonobel.com |
| Llandudno | 0149 287 7408 | ddc.llandudno@akzonobel.com |
| London Farringdon | 0207 405 0152 | ddc.londoncity@akzonobel.com |
| Londonderry | 0287 126 6126 | ddc.londonderry@akzonobel.com |
| Long Eaton | 0115 973 5040 | ddc.longeaton@akzonobel.com |
| Loughborough | 0150 961 0100 | ddc.loughborough@akzonobel.com |
| Luton | 0158 248 3196 | ddc.luton@akzonobel.com |
| Macclesfield | 01625 440 605 | ddc.macclesfield@akzonobel.com |
| Maidstone | 0162 271 9438 | ddc.maidstone@akzonobel.com |
| Malvern | 0168 456 9481 | ddc.malvern@akzonobel.com |
| Mansfield | 0162 364 2802 | ddc.mansfield@akzonobel.com |
| Medway | 0163 429 4287 | ddc.medway@akzonobel.com |
| Middlesbrough | 0164 224 4335 | ddc.middlesbrough@akzonobel.com |
| Milton Keynes | 0190 837 5174 | ddc.miltonkeynes@akzonobel.com |
| Milton Keynes Central | 01908 392203 | ddc.miltonkeynescentral@akzonobel.com |
| Morecambe | 0152 441 5521 | ddc.morecambe@akzonobel.com |
| Motherwell | 0169 826 2741 | ddc.motherwell@akzonobel.com |
| Newbury | 01635 41239 | ddc.newbury@akzonobel.com |
| Newcastle-upon-Tyne | 0191 265 8281 | ddc.newcastle@akzonobel.com |
| Newport - Isle of Wight | 0198 352 0111 | ddc.isleofwight@akzonobel.com |
| Newport (Colour Centre) | temporarily unavailable | ddc.ColourCentreNewport@akzonobel.com |
| Newton Abbot | 0162 635 3747 | ddc.newtonabbot@akzonobel.com |
| Northampton | 01604 750350 | ddc.northampton@akzonobel.com |
| Norwich | 0160 342 9295 | ddc.norwich@akzonobel.com |
| Nottingham Bobbers Mill | 0115 978 4241 | ddc.nottingham@akzonobel.com |
| Nuneaton | 0247 634 6370 | ddc.nuneaton@akzonobel.com |
| Oldham | 0161 620 1923 | ddc.oldham@akzonobel.com |
| Orpington | 0168 983 8477 | ddc.orpington@akzonobel.com |
| Oswestry | 01691 654 328 | ddc.oswestry@akzonobel.com |
| Oxford | 0186 537 4011 | ddc.oxford@akzonobel.com |
| Oxford Cowley | 01865 773 510 | ddc.oxfordcowley@akzonobel.com |
| Paignton | 0180 366 6241 | ddc.paignton@akzonobel.com |
| Paisley | 0141 889 9309 | ddc.paisley@akzonobel.com |
| Penzance | 0173 633 0153 | ddc.penzance@akzonobel.com |
| Perth | 0173 863 0890 | ddc.perth@akzonobel.com |
| Peterborough | 0173 356 0409 | ddc.peterborough@akzonobel.com |
| Plymouth | 01752 668 934 | ddc.plymouth@akzonobel.com |
| Pontefract | 01977 599902 | ddc.pontefract@akzonobel.com |
| Portsmouth | 02392 664005 | ddc.portsmouth@akzonobel.com |
| Potters Bar | 0170 765 2655 | ddc.pottersbar@akzonobel.com |
| Preston | 0177 225 1468 | ddc.preston@akzonobel.com |
| Radcliffe | 0161 724 9319 | ddc.radcliffe@akzonobel.com |
| Rayleigh | 0126 877 3891 | ddc.rayleigh@akzonobel.com |
| Reading | 0118 975 3434 | ddc.reading@akzonobel.com |
| Redditch | 0152 752 2011 | ddc.redditch@akzonobel.com |
| Redhill (Doves) | 01737 773370 | ddc.redhill@akzonobel.com |
| Reigate (Doves) | 01737 222711 | ddc.reigate@akzonobel.com |
| Rhyl | 0174 534 4340 | ddc.rhyl@akzonobel.com |
| Rochdale | 01706 343501 | ddc.rochdale@akzonobel.com |
| Romford | 0170 872 9110 | ddc.romford@akzonobel.com |
| Rotherham | 0170 982 0090 | ddc.rotherham@akzonobel.com |
| Rugby | 0178 854 7770 | ddc.rugby@akzonobel.com |
| Salford | 0161 877 3387 | ddc.salford@akzonobel.com |
| Salisbury | 01722 349234 | ddc.salisbury@akzonobel.com |
| Scarborough | 01723 374 638 | ddc.scarborough@akzonobel.com |
| Scunthorpe | 0172 428 1212 | ddc.scunthorpe@akzonobel.com |
| Sheffield Hillsborough | 0114 232 3635 | ddc.sheffieldnorth@akzonobel.com |
| Sheffield Queen's Road | 0114 272 2233 | ddc.sheffieldsouth@akzonobel.com |
| Shepherds Bush (Askew's) | 020 8743 6612 | ddc.shepherdsbush@akzonobel.com |
| Shrewsbury | 01743 463 484 | ddc.shrewsbury@akzonobel.com |
| Sittingbourne | 01795 425710 | ddc.sittingbourne@akzonobel.com |
| Sleaford | 0152 930 7273 | ddc.sleaford@akzonobel.com |
| Slough | 01753 823222 | ddc.slough@akzonobel.com |
| Solihull | 0121 706 9340 | ddc.solihull@akzonobel.com |
| Southampton | 0238 033 9977 | ddc.southampton@akzonobel.com |
| Southport | 01704 531310 | ddc.southport@akzonobel.com |
| St. Albans | 01727 835678 | ddc.stalbans@akzonobel.com |
| Stafford | 0178 525 2122 | ddc.stafford@akzonobel.com |
| Staples Corner | 0208 4388485 | ddc.staplescorner@akzonobel.com |
| Stirling | 01786 472 579 | ddc.stirling@akzonobel.com |
| Stockport | 0161 476 5111 | ddc.stockport@akzonobel.com |
| Stoke-on-Trent | 0178 274 6028 | ddc.stoke@akzonobel.com |
| Sunderland | 01915 482891 | ddc.sunderland@akzonobel.com |
| Sutton (Trade Paints) | 020 8770 9366 | ddc.sutton@akzonobel.com |
| Swansea / Abertawe | 0179 247 6061 | ddc.swansea@akzonobel.com |
| Swindon | 01793 827 393 | ddc.swindon@akzonobel.com |
| Swindon (Colour Centre) | 01793 837 010 | ddc.ColourCentreSwindon@akzonobel.com |
| Tamworth | 0182 731 0909 | ddc.tamworth@akzonobel.com |
| Telford | 01952 292 336 | ddc.telford@akzonobel.com |
| Truro | 0187 224 1931 | ddc.truro@akzonobel.com |
| Tunbridge Wells | 01892 513 277 | ddc.tunbridgewells@akzonobel.com |
| Twickenham | 0208 744 5167 | ddc.twickenham@akzonobel.com |
| Uxbridge | 0189 523 4523 | ddc.uxbridge@akzonobel.com |
| Wakefield | 01924 369 583 | ddc.wakefield@akzonobel.com |
| Walsall | 0192 264 7013 | ddc.walsall@akzonobel.com |
| Warrington | 0192 523 4884 | ddc.warrington@akzonobel.com |
| Watford | 01923 228531 | ddc.watford@akzonobel.com |
| Wellingborough | 0193 367 8666 | ddc.wellingborough@akzonobel.com |
| Wellington | 01823 660075 | ddc.wellington@akzonobel.com |
| Welwyn Garden City | 01707 321585 | ddc.welwyngardencity@akzonobel.com |
| West Drayton | 0189 542 2426 | ddc.westdrayton@akzonobel.com |
| West Thurrock | 01708 868 322 | ddc.westthurrock@@akzonobel.com |
| Westcliff-on-Sea | 0170 243 5992 | ddc.westcliff@akzonobel.com |
| Widnes | 0151 424 2409 | ddc.widnes@akzonobel.com |
| Wigan | 0194 224 1478 | ddc.wigan@akzonobel.com |
| Wimbledon | 0208 640 2569 | ddc.wimbledon@akzonobel.com |
| Winchester | 01962 862 216 | ddc.winchester@akzonobel.com |
| Wolverhampton Bilston Road | 01902 453 288 | ddc.wolverhamptoncr@akzonobel.com |
| Wolverhampton Chapel Ash | 0190 242 7438 | ddc.wolverhamptonca@akzonobel.com |
| Woodford Green | 0208 551 2347 | ddc.woodfordgreen@akzonobel.com |
| Worcester | 0190 527 298 | ddc.worcester@akzonobel.com |
| Worthing | 0190 323 7302 | ddc.worthing@akzonobel.com |
| Yeovil | 0193 547 2200 | ddc.yeovil@akzonobel.com |
| York | 0190 469 3113 | ddc.york@akzonobel.com |