Re-decoration options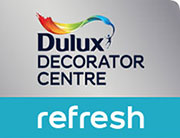 Dulux Decorator Centre have been very flexible in adapting the service to fit the needs of our customers rather than a "one-size fits all" approach

Alan Sandey - Tenant Liaison Manager,
The Gateshead Housing Company

Decorator Vouchers and Paint Packs from Dulux Decorator Centre

Dulux Decorator Centre Refresh Scheme gives you a choice of two simple, convenient ways to provide your customers with paints, wallpapers and decorating equipment from the UK's leading decorator's merchant. We developed the two redecoration options, Decorator Vouchers and Paint Packs, over several years by working closely with our customers, understanding their needs and developing solutions that suit them and their customers.
Vouchers

We provide the vouchers, you decide the value and give to your customers to be redeemed at Dulux Decorator Centre only. Customers have a choice of 3 easy ways of ordering and can enjoy free delivery. They'll then continue to enjoy Dulux Decorator Centre customer discounts in the future.

Paint Packs

Alternatively we can provide your customers with all the paint and accessories that they require to redecorate their home in one handy pack. All your customers need to do is select the colour. Choosing is easy and delivery is free.
More information
For more information, download the brochure or call the Business Support team on 0845 603 6498
Decorator Vouchers and Paint Packs at a glance
Decorator Vouchers
Vouchers only redeemable at Dulux Decorator Centre
Over 188 branches nationwide
We only sell paint and decorating materials, so you can be sure the money will be spent as intended
Customers can order products in-store, online or by phone
You only pay for purchases made up to the voucher value
Customers can benefit from ongoing discounts in the future
Paint Packs
You choose a pack of decorating products to enable customers to redecorate their homes
Different pack sizes are available for different types of property
Typical pack includes emulsion, gloss, brushes, rollers and dustsheets
We provide colour cards for your customers to choose from
Both schemes
Dulux Decorator Centre stock market leading brands including Dulux Trade, Armstead, Cuprinol, Polycell and Hammerite
We can mix 12,000 colours on the spot
All literature including our colour cards are provided free of charge
Delivery is free to all areas of the UK, even the most remote areas
No set-up fees or tie-in periods
Our systems make reconciliation and tracking of vouchers straightforward
Earn Nectar Business points
Security checks ensure that delivery is made correctly
Monthly reporting available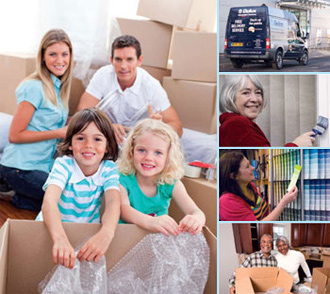 The service could not have been better, the paint is the best you could buy, excellent to use

Customer - East Durham Homes