Windrush Academy nurture room
One of London's largest primary schools decided to tackle behavioural issues, with the help of the Dulux Trade team and its Smarter Spaces initiative. Set across two sites in the Royal Borough of Greenwich, Windrush Primary School teaches more than 680 pupils, who between them speak more than 75 languages.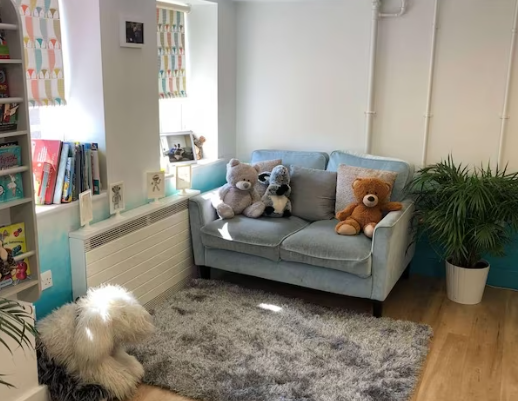 The Senior Leadership Team decided to create a 'nurture room' for these pupils – a space where they can grow and develop their skills without disrupting their peers. The hope was that this might have a positive impact on learning across the school.
The Smarter Spaces initiative aims to help teachers and children thrive through the power of their school environment. The Dulux Trade team collaborated with the Schools, Students and Teachers network to review the impact of colour and design on learning outcomes. To read more about the SSAT and Schools' Smarter Spaces finding, download the report here.
Creating a safe space that felt calming, warm and homely for pupils was key to the success of the project. Our team worked closely with a select group of pupils and parents who it was felt would benefit from using the room. The team did a lot of research in advance, investing significant time into understanding how the pupils learn and what they would need in the room to help them.
Following this process meant that when our colour consultants came to collaborate on the space, the school and working group had a very clear vision.
The two rooms selected to be the nurture room were small and cramped, with bland walls and not much storage space. So, the team decide to combine them into one, more spacious area, split into different zones for concentration, relaxation, dining and play.
Our Commercial Colour Consultants developed a scheme with colours for each of the different zones, all of which faded eventually into white, to give the space a sense of calm. Blue fosters calm in the relaxation zone, greens have been introduced to the learning and social zones, grey brings focus to the concentration zone and a creative combination of all the colours are blended together in a rainbow style to create a fun atmosphere in the play zone.
Dividing the room into clear colour zones helps the pupils know what is expected of their behaviour.
It was key that the finish was reliable and long lasting, so it could stand up to the everyday wear and tear that comes with a space used by children. The walls were painted in Dulux Trade Diamond Matt, a highly durable formulation that is easily wipeable, protecting against knocks, scuffs and stains. Dulux Trade Vinyl Matt was used on the ceilings, as a cost-effective paint with reduced splatter, that offers lasting colour retention and masks wall imperfections.
The woodwork was painted with Dulux Trade Quick Dry Gloss, to give a high sheen and flawless finish, with the metal and pipework finished in Dulux Trade Metalshield Gloss. The room has been furnished with comfortable, relaxing seating and a sense of fun, with a tepee, plus clear baubles that look like bubbles falling from the ceiling.
Hannah Morgan, project lead at Windrush Primary School, says: "The nurture room has provided a space for us to completely rethink our approach to dealing with behavioural issues. The new space accommodates a dedicated learning mentor and adheres to policy changes in line with revised systems that enables the room to work for a broad range of pupils' needs. This includes those who are vulnerable and those who require mindfulness, mental health/wellbeing or social skills intervention. Teachers are now more thoughtful of and better placed to consider the needs of these children when planning the use of the room, whilst learner strategies developed in the room are being transferred to the classroom to benefit the entire school."
Lucy Wheatley, Deputy Head Teacher at Windrush Primary School, says: "The nurture room has allowed children who thought they couldn't do it to believe and know that they can. It helps them to realise the potential they have, which can be difficult for them to recognise in a busy class of 30. It gives them the tools and strategies to cope in more challenging situations and we have seen their confidence, self-esteem and ability grow."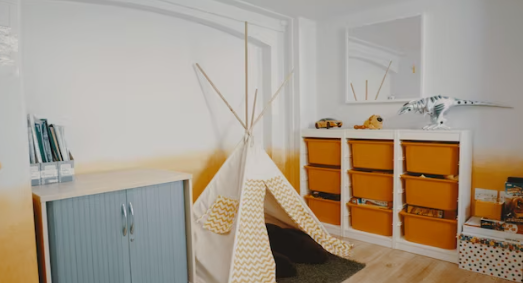 Paul Fleming, Marketing Manager Contractor Specifier at Dulux Trade, says:
"We encourage schools to review their teaching and learning strategies to consider an assessment that optimizes the design of all critical learning spaces. Our work with schools nationwide shows wide ranging improvements in learning and behavioural outcomes, achieved by harnessing expert application of colour and design as part of a school's holistic support system. The fantastic results of the Windrush Primary School exemplify what can be achieved by fusing design of the physical space with the teaching content, enabling schools to offer multi-faceted environments, equipped to support more complex learning requirements."
Need help or advice specifying our products?
Contact our team of experts who can guide you through every aspect of paint specification.