Skilful use of colour and design is essential when you're creating accommodation that inspires, energises, and supports the wellbeing of students.

Accommodation provider, Urbanest aim to provide students with a home away from home. Think comfortable bedrooms and studio apartments, with flexible workspaces and facilities, all located in highly desirable areas of London.
Urbanest tasked McLoughlin with decorating a 32-storey student accommodation block on Miles Street in Vauxhall, on behalf of Balfour Beatty.
McLoughlin painted every aspect of the building, from ceilings and walls to woodwork and staircases. They also used contrasting shades from the Dulux Decorator Centre range to create zoned-off areas for specific functions – whites and light browns for study spaces and bright reds and greens for vibrant social hubs.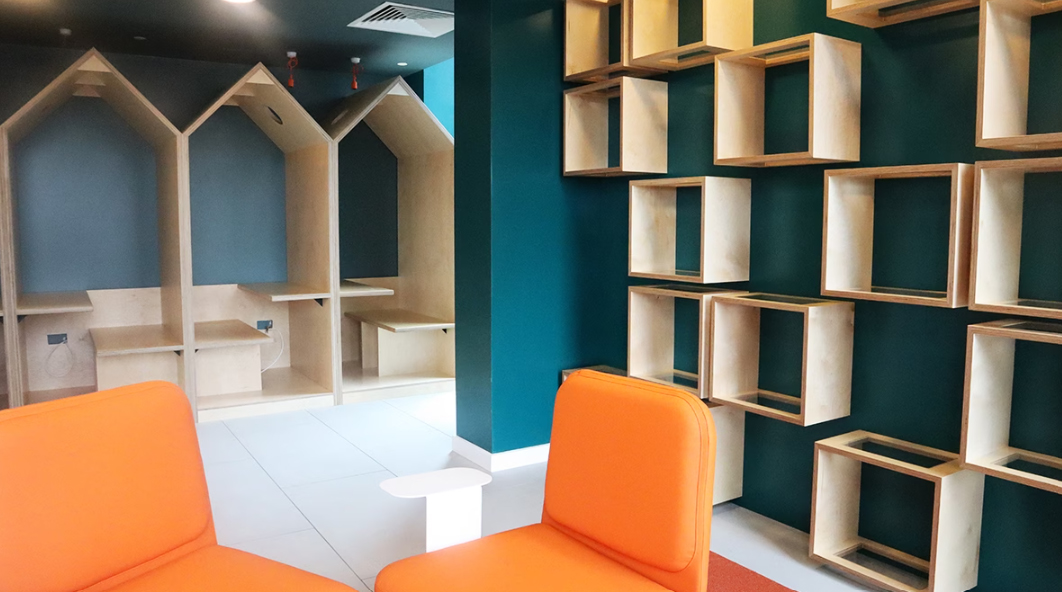 "For students, the rooms are a bit like a blank canvas, so they're usually neutral or white," explains Charlotte Page, Procurement Officer at McLoughlin. "But the communal areas tend to involve more colour, so they are bright and welcoming spaces for them."
As well as using water-based paints such as Dulux Trade Diamond Matt, applied by traditional brush and roller methods, McLoughlin also applied digital one-piece murals of the London landscape in each of the 454 cluster bedrooms and studio apartments within the building.
Their use of colour and design won the McLoughlin team a Dulux Connect Award.
"The one-piece murals are digitally-printed, iconic photos of the London skyline, including London Bridge, Tower Bridge and The Gherkin," Charlotte says.
"Because it's one seamless piece, you don't have two rolls you need to match together. It gives off a better finish because you don't have any lines. Plus, it won't peel off so it lasts a lot longer."
To enable McLoughlin to apply the murals, their wallpaper expert got specialist training at Vista Digital, the company that makes the coverings.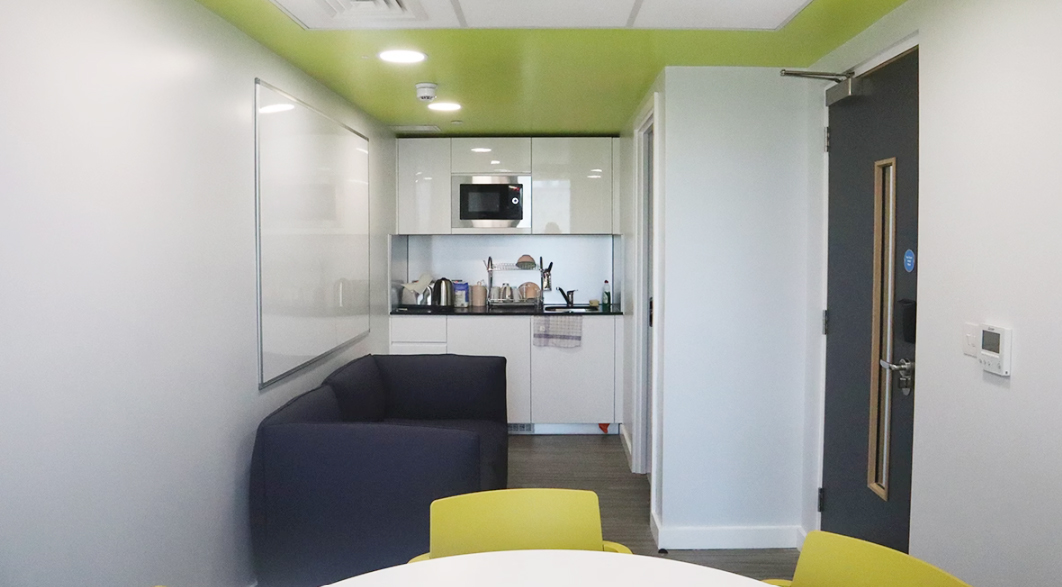 Thanks to their hard work, professionalism and skill, McLoughlin's team of 10 painters and decorators finished the project a month before they were expected to.
"We have painted various student accommodation for Urbanest before, so we are used to doing projects like this, but this one was on a much larger scale and also they have never included wallpaper coverings before," she says.
"Everyone was really impressed by them. We're very happy."
To find out more about McLoughlin, visit: Dulux Connect
Need help or advice specifying our products?
Contact our team of experts who can guide you through every aspect of paint specification.