November is looking extra rewarding.
We're giving away 1000's of bonus Nectar points this November. You can spend as little as £55 ex VAT to collect bonus points and earn up to 30,000 bonus Nectar points in one transaction.
For more information on our Nectar scheme and how to register, click here.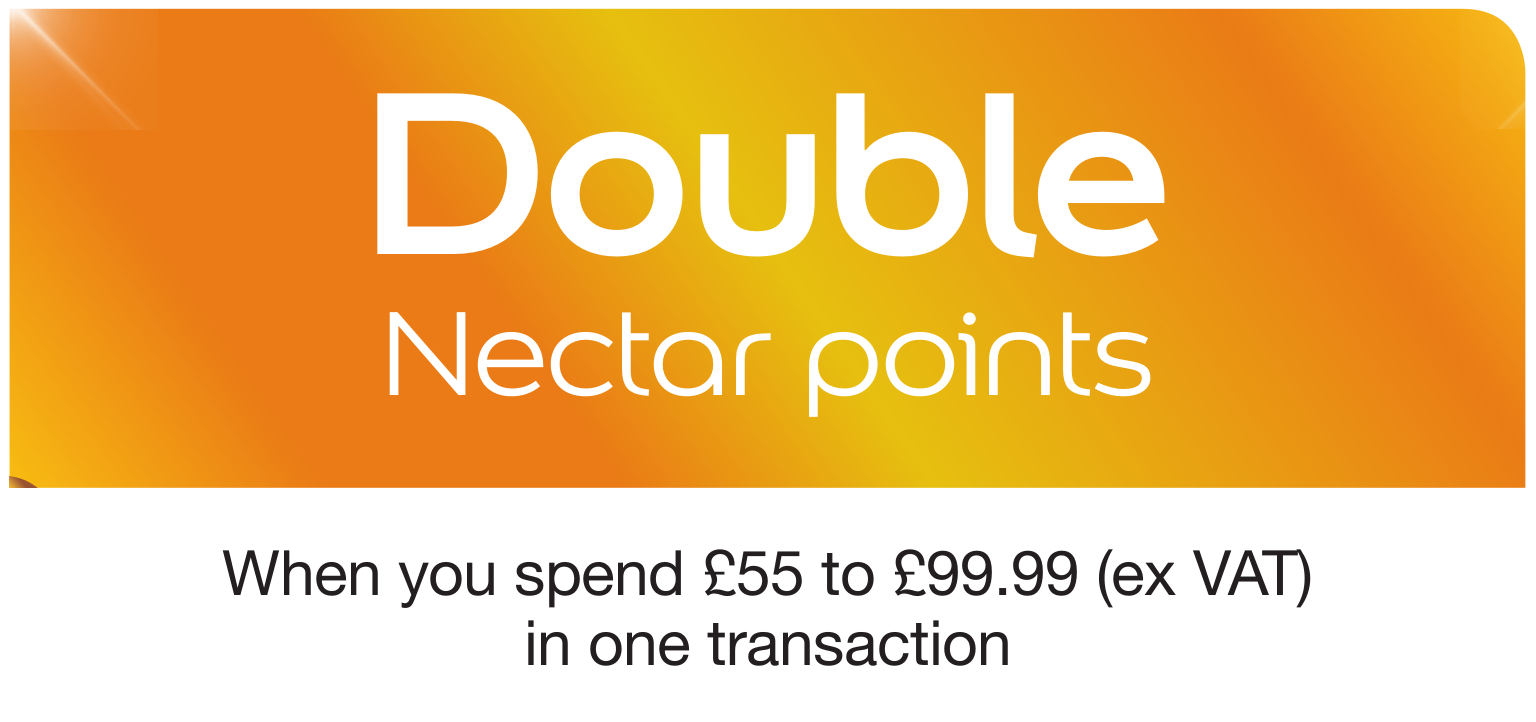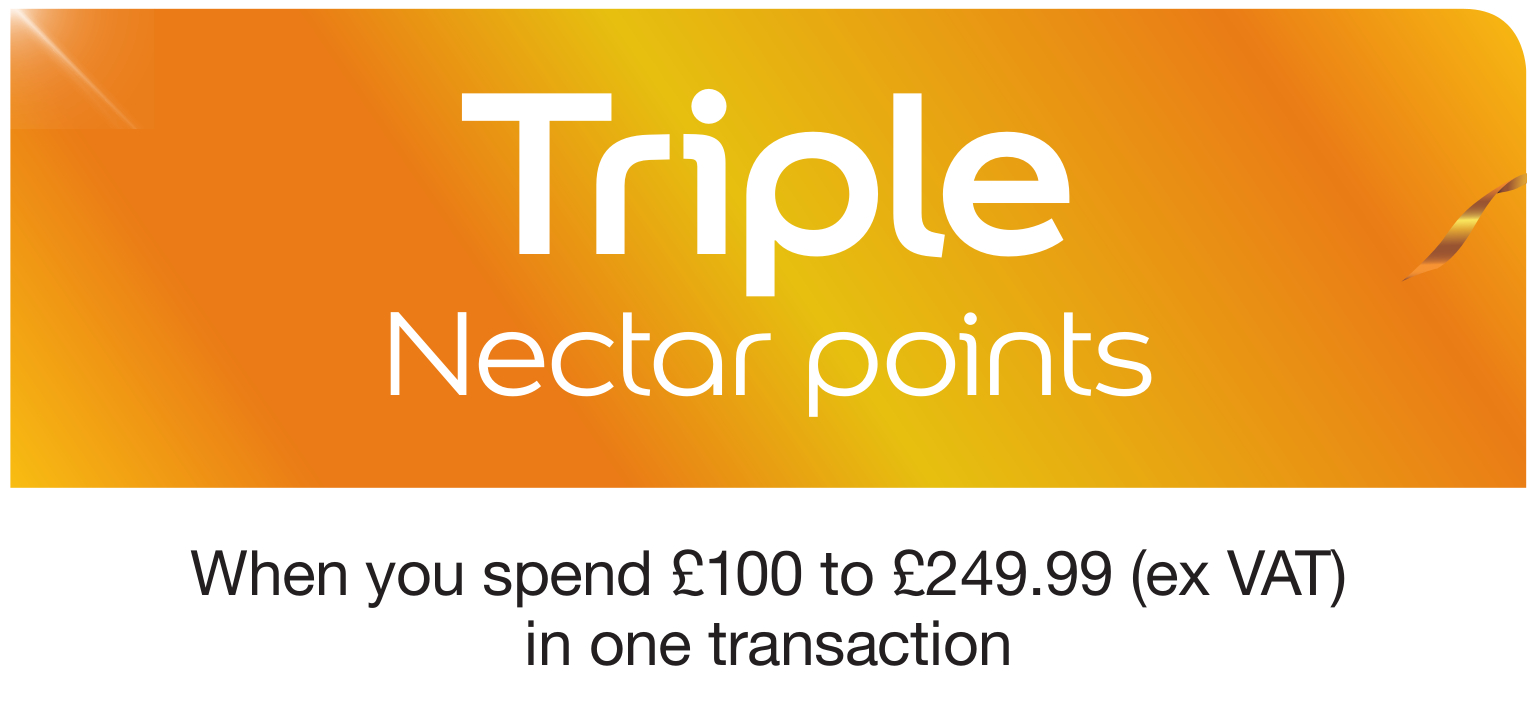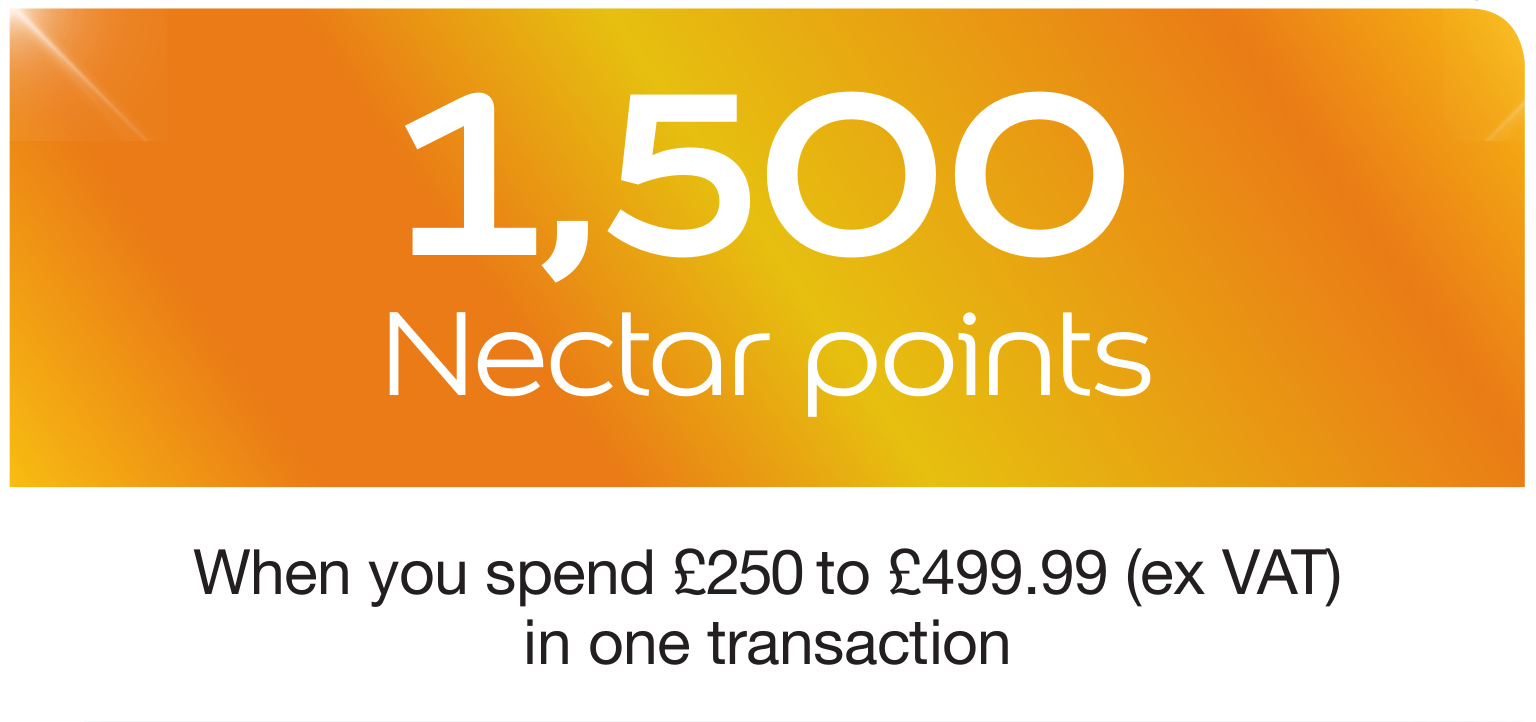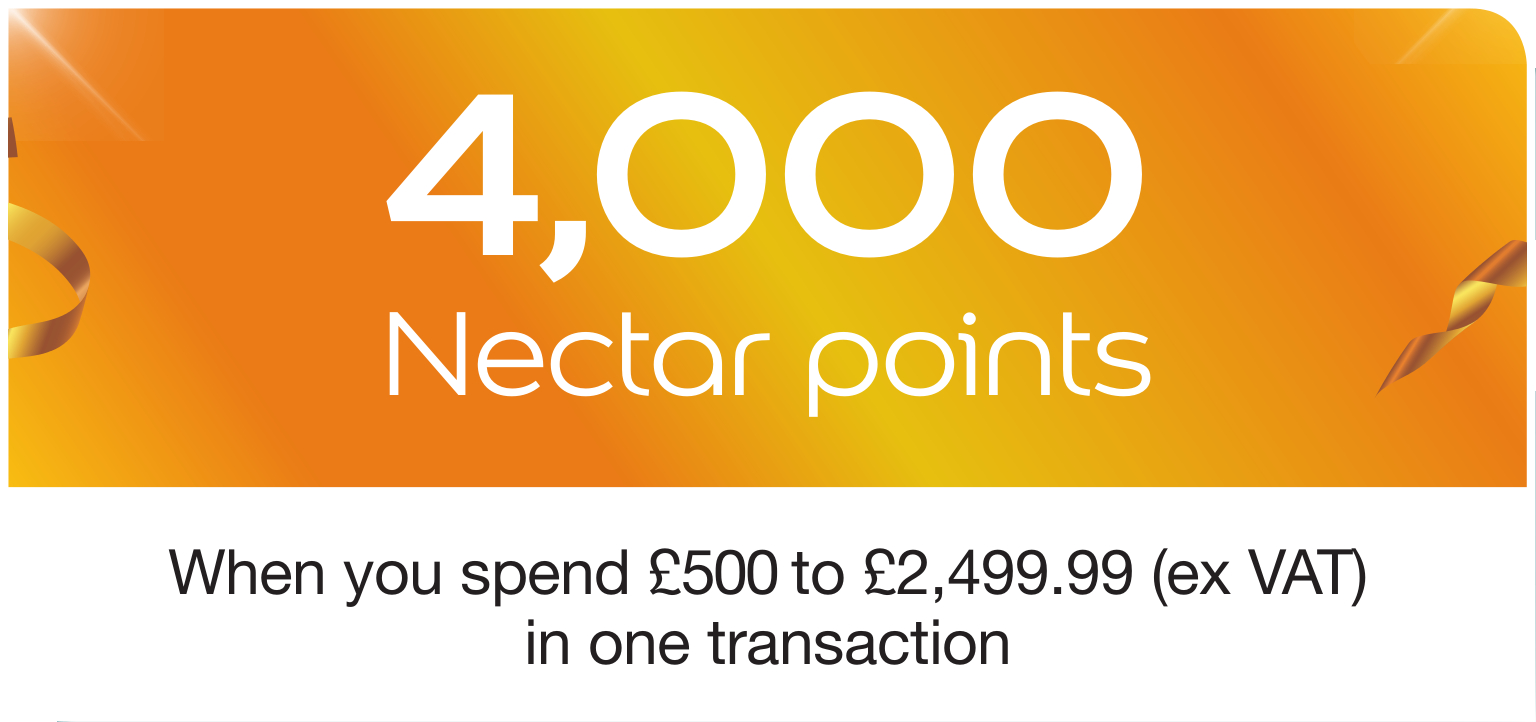 Available on all our Best Selling Products
Terms & Conditions:
The Nectar bonus points event will be valid from Monday 18th November until Saturday 7th December 2019

Only 1 transaction per customer, per day will be applied a reward

Which value of award applied to the transaction will be determined on what spend level it's reached

Reward spend thresholds;

£55 ex VAT - £99.99 ex VAT = Double points

£100 ex VAT – £249.99 ex VAT = Triple points

£250 ex VAT – £499.99 ex VAT = 2,000 points

£500 ex VAT - £2,499.99 = 5,000 points

£2,500 ex VAT or more = 30,000 points
If more than one transaction is placed by a customer on the same day, the highest value transaction which is above the minimum of £55 ex VAT will be the transaction awarded with bonus points

Allow 28 days after the event (7th December) for all bonus points to be allocated to Nectar cards

The promoter reserves the right to amend or withdraw this promotion without prior notice or compensation

Promoter: JP McDougall & Co Limited T/A Dulux Decorator Centre, Manchester Road, Altrincham, Cheshire, WA14 5PG