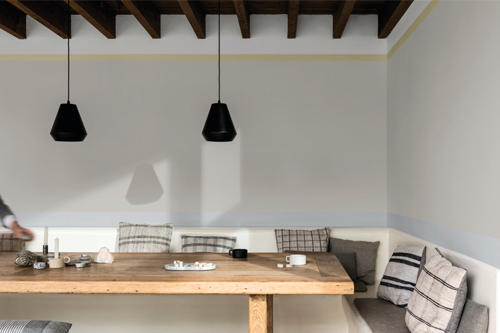 TREND #4: CYCLES OF LIFE
BALANCED & TIMELESS
A perfect mix of warm and cool shades, this palette brings a sense of equilibrium to a room, creating a space that feels comfortable, whatever the season.
A story of seashores and rhythms of life; soft and fluid tones for a balanced space.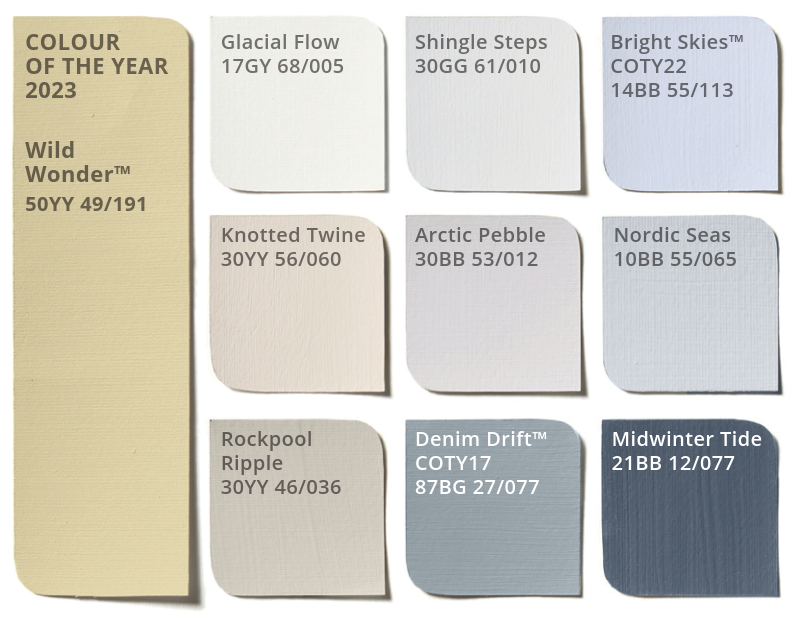 ORDRER YOUR FLOW COLOUR STORY SAMPLERS

When you buy a tin of the Colour of the year 2023 in-store, you can get your sampler refunded.