*Selected stores only - see bottom of page for info.


Collect at a time that is convenient for you or your team - collection slots available 24 hours a day 7 days a week.

Contactless collection - access the sanitised locker without having to contact a team member

Save time - drive up to the locker and load your order directly into your vehicle

Secure - Secure lockers accessed by your unique PIN code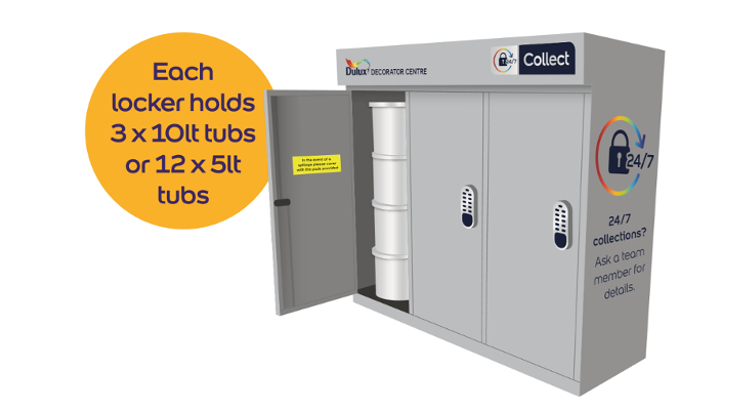 1. Place your order via phone or email and ask for locker collection
2. Agree a collection timeslot and receive your unique PIN code to access the locker
3. Collect your order at the agreed time

Collection lockers can be used by all credit account customers
If you are unable to collect during the agreed timeslot, contact the store team who will arrange another convenient collection time
Secure - only you will have access to your order via your unique PIN code
Safe - each locker contains spillage pads in case of spillage & cleaned before and after every use.
Where are they?
---
To check if your local store has a collection locker, simply find it on our store's page.