Improved in-can consistency
The Dulux Trade Vinyl Matt upgraded formulation has a slightly THINNER in-can consistency which results in a SMOOTH FLOW FOR EASY APPLICATION and supports the delivery of an IMPROVED FINISH
Decorating practices today mean decorators no longer want to thin paint as they traditionally did; this range will PERFORM STRAIGHT FROM THE TIN, but can STILL BE THINND WHEN REQUIRED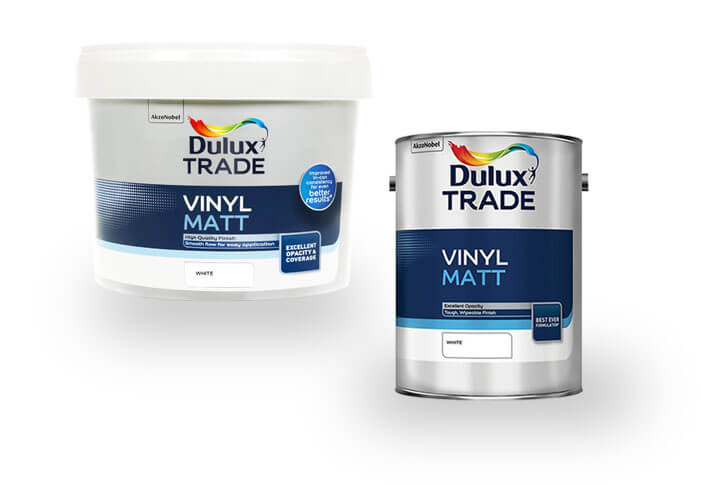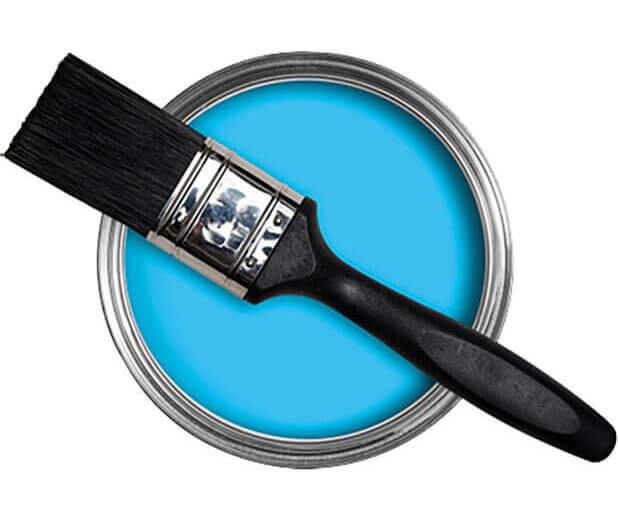 High quality finish
Whilst maintaining the excellent opacity and coverage you've always known, our formulation change has resulted in an improved finish including:
- Improved colour rub * resulting in good colour retention
- Reducing flashing *
- Improved fly-off and foaming
- 85D Gloss Level meaning a low-sheen matt which
helps to cover imperfections
- Minimum scrub class 2
*Compared with previous formulation pre-June 2017
Vinyl Matt Light & Space has not been upgraded
TINTING BASE RECIPE CHANGES
The new formulation on MEDIUM BASE ONLY needs to be mixed using new colour recipes.
Our MixMan system will ask users to clarify whether they have old or new (with new blue logo) prior to mixing and deliver the right recipe.
This amend will be loaded on your next tinting update. No additional action is required for the Light or Extra Deep Bases.
"It actually seemed to be more workable and usable... it seemed to apply more evenly"

- Professional Decorator
"It's actually a pleasure using this"

- Professional Decorator