Professional paint rollers for every surface
Whichever room in the home you're decorating, you want to get that show topping flawless finish. So, it's a good idea to have a professional paint roller in your decorating toolkit. To apply each coat of paint quickly and evenly, opt for one of our large paint rollers or if you're painting a smooth interior wall, a high-density foam roller will guarantee you a professional finish.

Explore our full range of professional paint rollers for all kinds of surfaces from wall and ceilings to masonry and woodwork.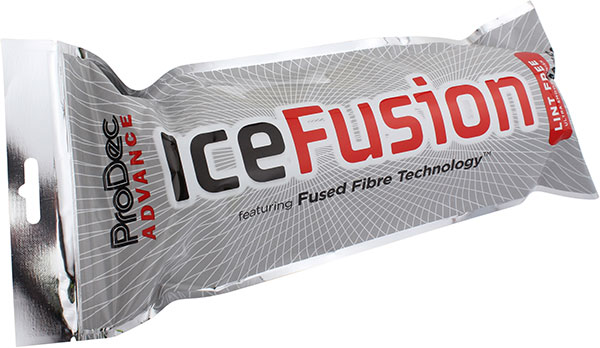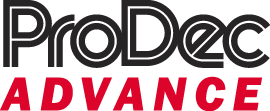 ProDec Ice Fusion Roller Refill
Shard Filaments for ultra-smooth loading and release. Form Recovery Technology gives an ultra-sharp cutting line and maintains the brush's shape after washing. Seamless ferrule so no paint or wash water collects inside the brush. FSC wood handleAn advanced roller featuring ProDec's Fused Fibre Technology: specially engineered synthetic fibres that recover their shape during use and after washing for an impressively smooth finish time after time.
Available in: 9″ 12″
Choose Size
View all products
Trusted brands
We stock professional paint brushes from brands that have been trusted by pro-decorators for years, including ProDec, Hamilton, Purdy, and Dulux Decorator Centre.
Popular categories
Sometimes you need a specific paint roller. We stock all sorts of professional paint rollers, including gloss rollers, large paint rollers and high-density foam rollers perfect for tackling smooth walls.
FAQs

What is a gloss roller used for?

Glosser rollers

are used for applying moderate to high sheen coatings (Eggshell, Satin, Gloss). They are often very dense materials to leave as little texture in the paint as possible to leave a uniform finish free of 'orange peel' texture which is made more obvious by the higher sheen level.

When should I use an 18-inch paint roller

Super wide rollers (15" or more) are best suited for extremely large areas like floors, ceilings or very large continuous walls e.g. 4m+. They are not commonly used for domestic interior work and because of the large amounts of paint they can hold can be difficult to handle

What are the benefits of a high density foam roller?

These rollers specifically leave the least amount of texture in the paint film making them great for applying high sheen coatings to smooth surfaces which are the most prone to highlighting imperfections in the surface or application of the paint

What can I do to clean my paint roller?

Firstly, remove as much paint from the roller, various tools exist for this purpose like the

Purdy 10-in-1 tool

. From there, if water based the remaining paint can be rinsed from the roller under warm running water. Rollers that have been used in solvent based paint can be cleaned with

white spirit

, but we would recommend something like BioSpirit or

Clean Spirit

as these are comparatively safer chemicals for the typical consumer to handle.
Pick up a professional paint roller for your next project
Make light work of your next decorating job with our range of professional paint rollers. At Dulux Decorator Centre, we stock paint rollers for every kind of surface you can imagine, from ceilings and interiors walls to doors, skirting boards and exterior walls.
Whether you need a microfiber gloss roller for oil-based paints, or a high-density foam roller that works brilliantly with water-based paints, you'll find them here. And if you want to get the job done in double-quick time, or you've got a lot of rooms to paint, check out our range of large paint rollers – our 18-inch roller sleeves give you fast, even coverage with less splatter.
Our professional paint rollers are strong yet lightweight, so they won't tire out your arms while you're painting. If you don't have a ladder, look out for our extendable paint roller poles which will help you get to those hard-to-reach spots.