Dulux Colour of the Year 2021 is revealed as Brave Ground™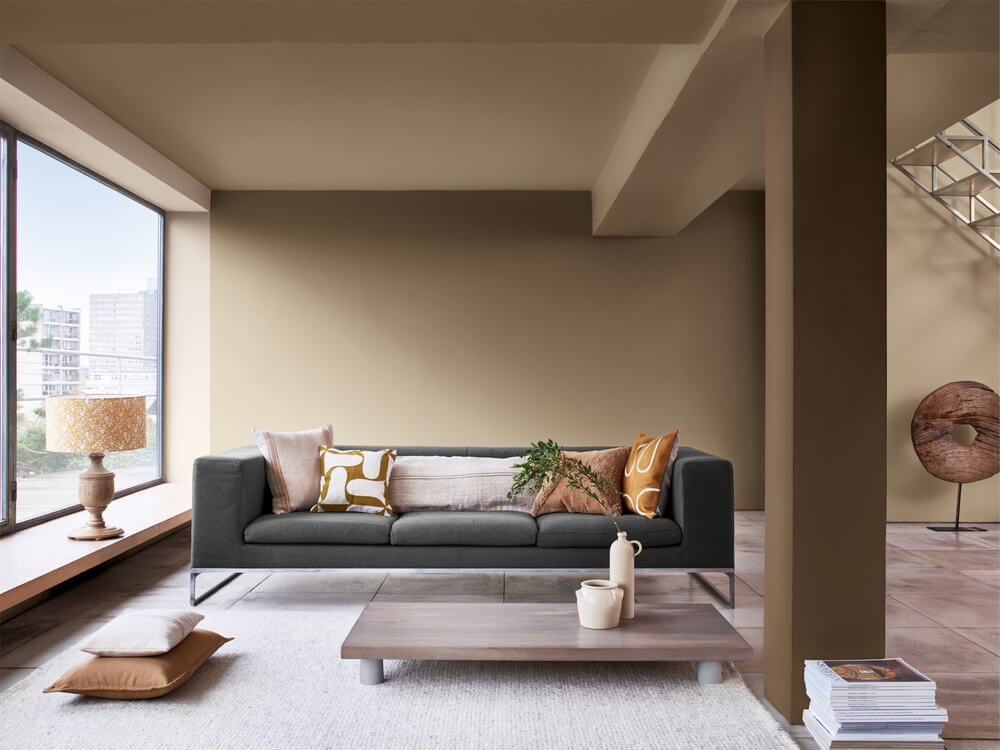 A drop of courage to carry us forward


It's here... Dulux Colour of the Year 2021 is Brave Ground™.


At a time when the world seems unsteady, it's a grounding colour. One that can be a springboard for change in your clients' homes.
The Dulux Colour of the Year, Brave Ground™ is supported by 4 palettes that bring the colour to life; Expressive, Trust, Timeless and Earth.
VIEW & PURCHASE COLOURS HERE
EARTH COLOURS
These colours echo the tones of the sea, the sky and the soil, connecting the indoor space with the outside world.
EXPRESSIVE COLOURS
These stand-out shades and soft neutrals help you create a space that reflects who you really are.
TRUST COLOURS
These earthy tones connect and complement one another, bringing warmth and harmony to the home.
TIMELESS COLOURS
These contemporary classics are energizing but not overpowering, bringing positivity and balance to your space.
About the Author
Dulux Decorator Centre
DDC
Comments (0)
There are no comments yet.
Write a comment
Tell us what you think about this blog and share your experience with others. Please include only information that is relevant to the blog you are commenting.