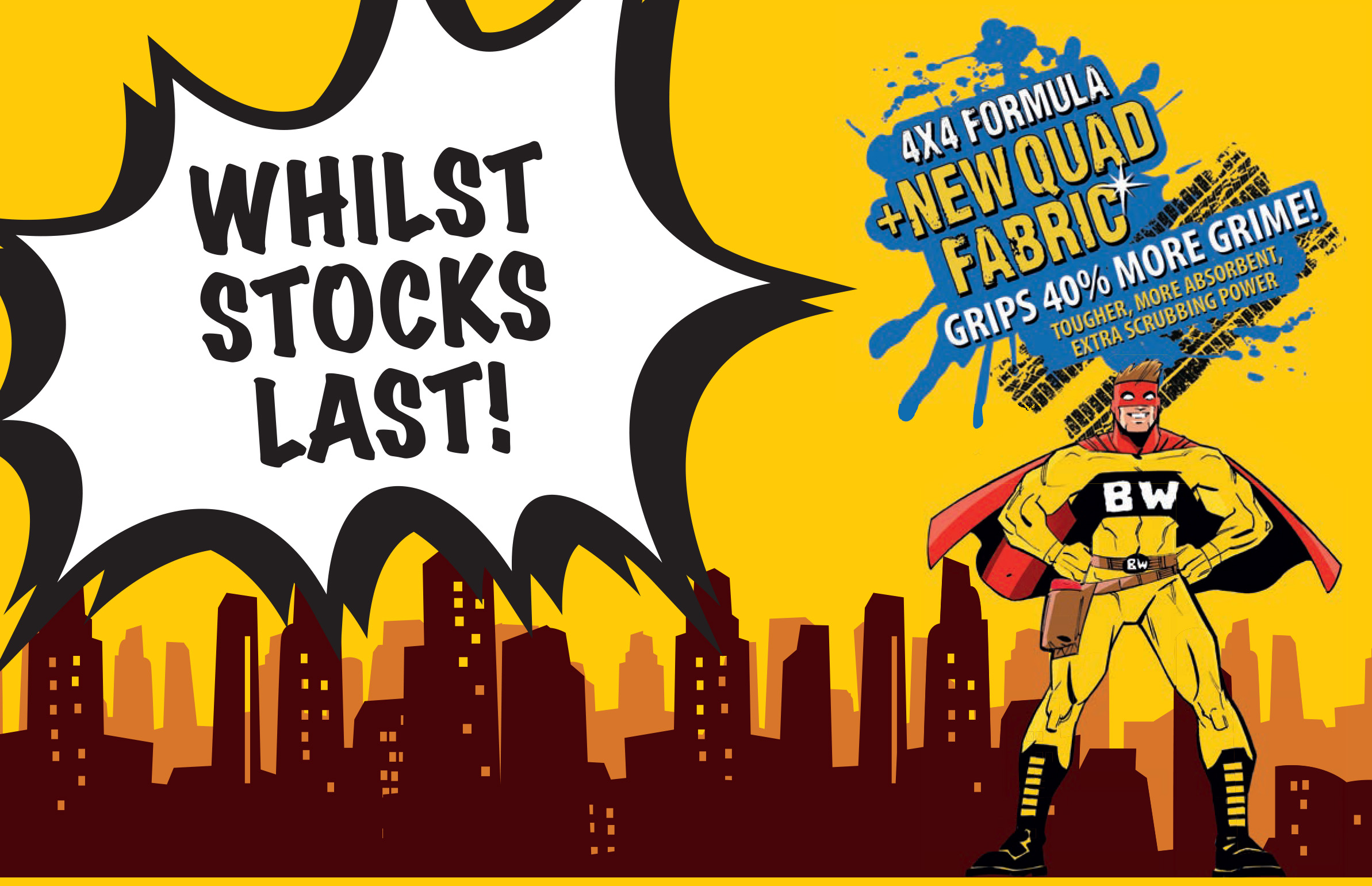 BIG WIPES are no mess, no fuss, quick & effective!

4 x 4 formula & new quad fabric means BIG WIPES grips 40% more grime for tougher, more absorbent extra scrubbing power!
It's inevitable that everyone in trade get their hands dirty in more ways than one. From paint, to varnish, sealants to adhesives, oil and grease! The good old soap and water method just doesn't cut it does it?

BIG WIPES is the market leading industrial wipes specialist. They guarantee to remove all the following; Paint, Adhesive, PU foam, Grime, Oil, Silicone, Gap Fill and more! BIG WIPES have been researching and developing their range of products worldwide for professional tradespeople.

All products are dermatologically tested.

Quick, while stocks last!