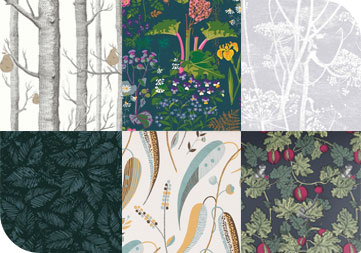 Transform those walls
One of the best ways to make a big impact on your interior space is through the use of an eye-catching wallpaper. Dulux Decorator Centre's offer an extensive selection of beautiful wallpaper in a range of colours, prints and patterns to add unique edge to any space!
More choice than ever
Our selection of high quality wallpaper has everything you need to transform a space in your home, from bedroom to bathroom. Create the perfect feature wall with luxurious damask or bold floral designs, or even opt for something subtle with our plain wallpapers available in pastel and neutral tones. Feel free to browse through our wallpaper range, where you'll find a range of finishes from designer brands such as Cole & Son, Graham & Brown and BorasTapeter, available to buy online or collect in-store.
Browse Julien Macdonald Collection e-Book