WALLPAPER & WALL COVERINGS

View our full range here.
One of the best ways to make a big impact on your interior space is through the use of an eye-catching wallpaper. Dulux Decorator Centre's offer an extensive selection of beautiful wallpaper in a range of colours/, prints and patterns to add unique edge to any space.
Using wallpaper allows you to showcase your creativity and bring in a different element of colour and imagery into your space. Whether you're looking for subtle kitchen wallpaper that offers a little more individuality or a classic grey striped wallpaper for your bedroom, we have a wide selection to suit every area of the home.
All our wallpaper is high quality and water resistant, so you don't have to worry about damp in any room, from bedroom to bathroom. Our wallpapers are available in a range of colours, prints and patterns so that you can go bold and big with an eye catching geometric pattern, or strip it back and opt for a fresh, clean look with a simple design.
So, whether you're in search of feature wallpaper for your living room wall, statement wallpaper for an entire bedroom, we will be able to help you find the perfect match, whatever your personal style or business requirements.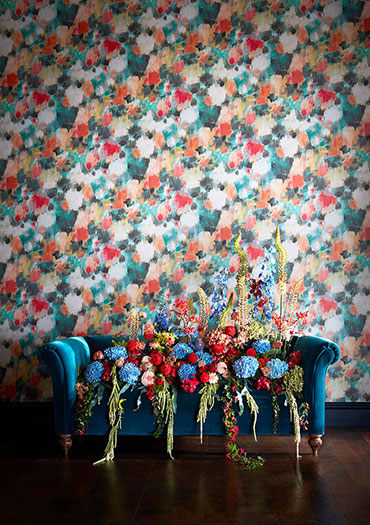 Exuberance 111476
Salice 111473
Wallpaper Featured: Harlequin – Standing Ovation
Our inspiring range of wallpapers can be found in store. Head to our store locator to find your nearest branch. We want you to have the flexibility and choice to be able to create something truly special with your space. So we have combined the latest designer patterns with classic styles from our array of leading brands, suited for any space or job. Each of our designs and products are premised on quality to create beautiful living spaces.

Our patterned wallpaper includes everything from geometric wallpaper to even themed wallpaper. These on tend popular designs will no doubt enhance your space and give you something vibrant to bring into your design, whether you're working on something personal or a bigger project.


In Store Experience
Dulux Decorator Centre is offering a free sample service that aims to help match your desired pattern with the perfect colour paint; inspiration can also be taken from our pattern books. Our in store experience is designed to help you achieve the perfect look and feel to your interiors, so that you achieve seamless interior vision. Please use our
store finder
to find your nearest store.
"Ask the Experts"
Working with wall coverings isn't just a case of picking the right pattern, style or colour. With your ideas, backed up by our expert team available in store to assist you, you're on your way to an interior to be proud of. Visit your local store today and we can offer you our partnership to help you meet your vision and achieve flawless finish to your project.
Osborne & Little – Enchanted Gardens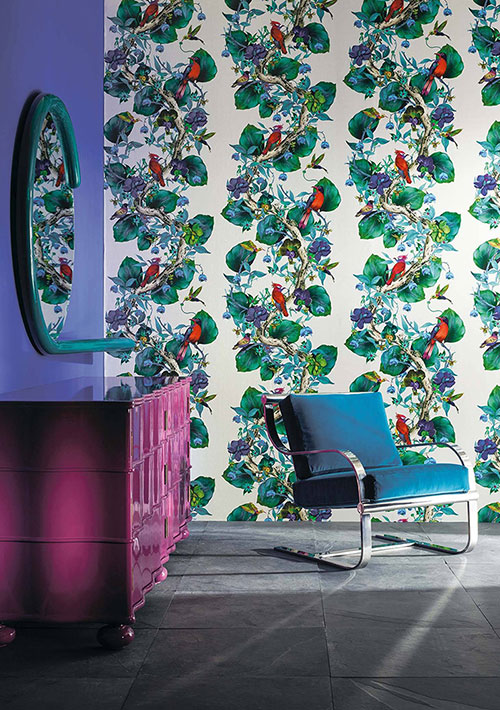 Rain Forest W7026/01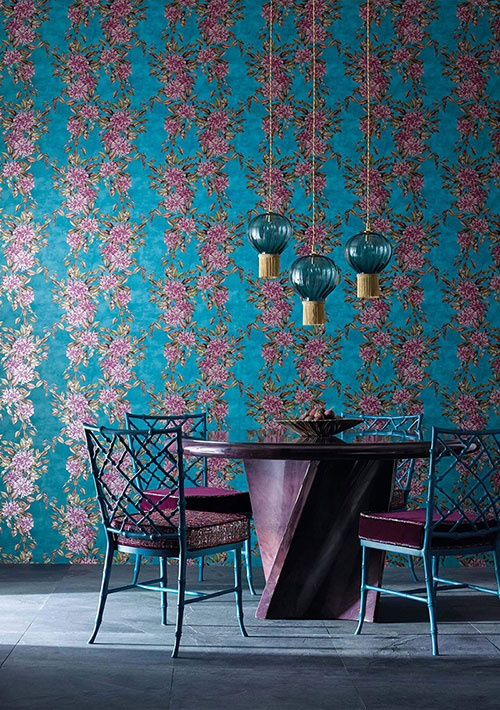 Rhodora W7022/01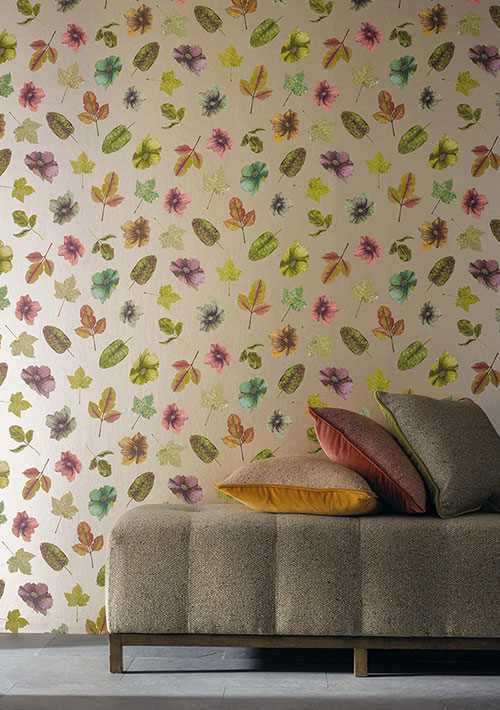 Woodland W7020/04
The inspiration for this collectiondraws from both native and oriental gardens & woodlands. Designs are all printed on easy-to-hang,non-woven bases in a selection of matt and metallic finishes.
More choice than ever
Every Dulux Decorator Centre store now includes a bigger than ever wallpaper range. With the latest collections from top brands like
Graham & Brown
, Harlequin and Sanderson plus fresh new looks from Osborne & Little and Cole & Son. Because one size doesn't fit all, our in-store range of pattern books is the perfect source of inspiration to offer something individually suited for a range of spaces.
Browse our range of interior wallpaper to find the product best suited to your interior design. Alternatively, you can
contact us
today for more information or request a sample on
0161 9683160.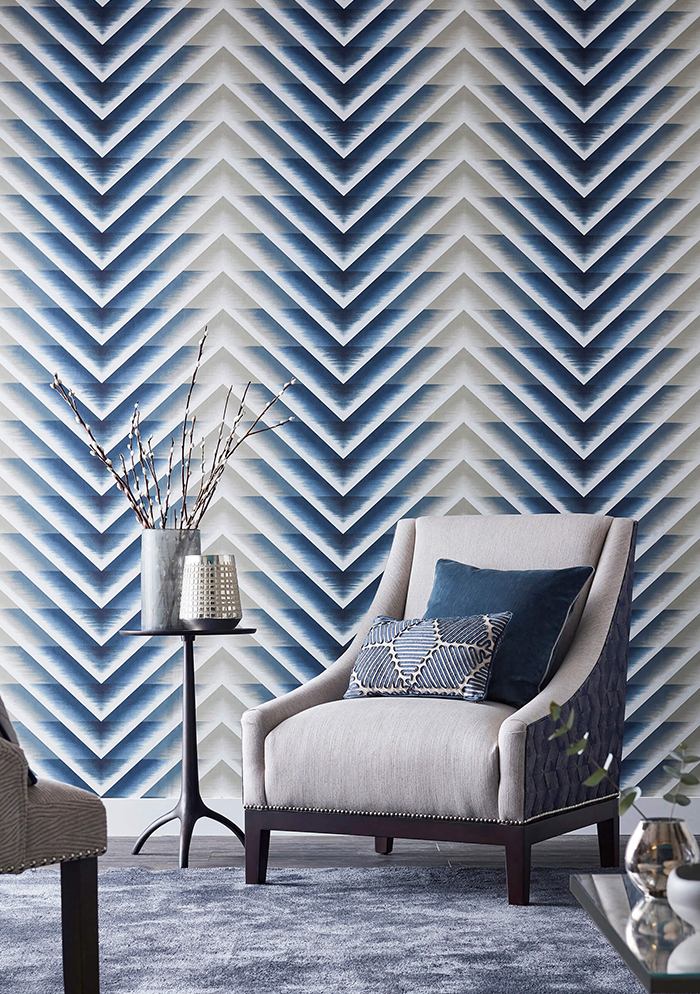 Makalu 111584

Harlequin – momentum 4
The Momentum Volume 4 collection is inspired by architecture and abstract interpretations of natural forms with the colour palette enhancing the designs by mixing organic shades and fashion hues.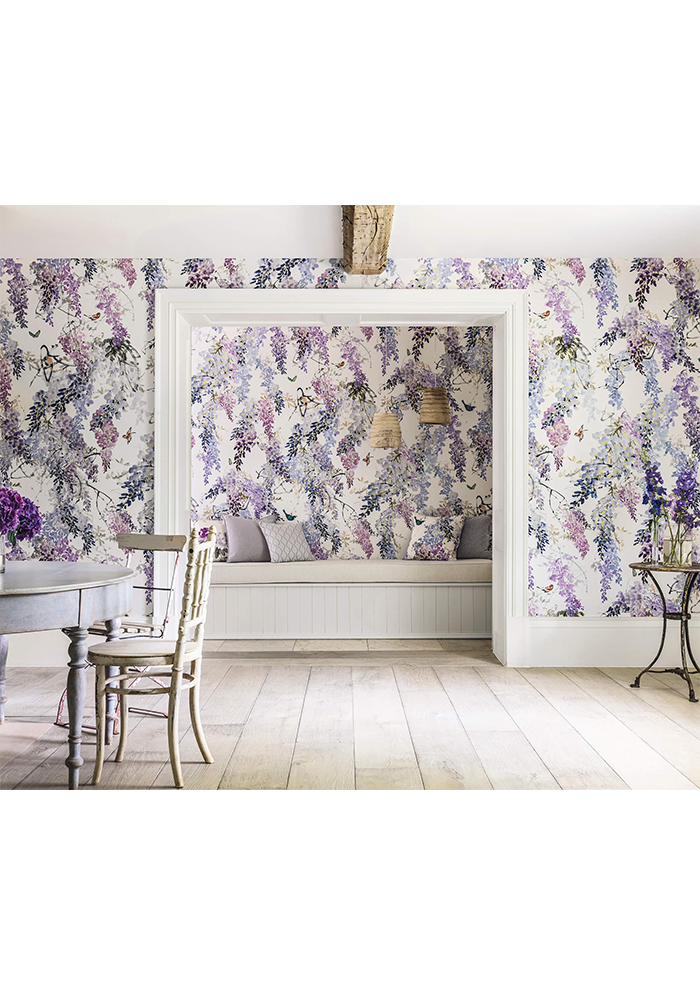 Wisteria Falls Panel – Lilac 216296

Sanderson – waterperry
The Waterperry collection consists of hand drawn and painted designs, and brings a fresh twist to the classic theme of the floral print. Inspired by British country gardens, this range includes designs featuring a diverse assortment of flowers, plants and trees.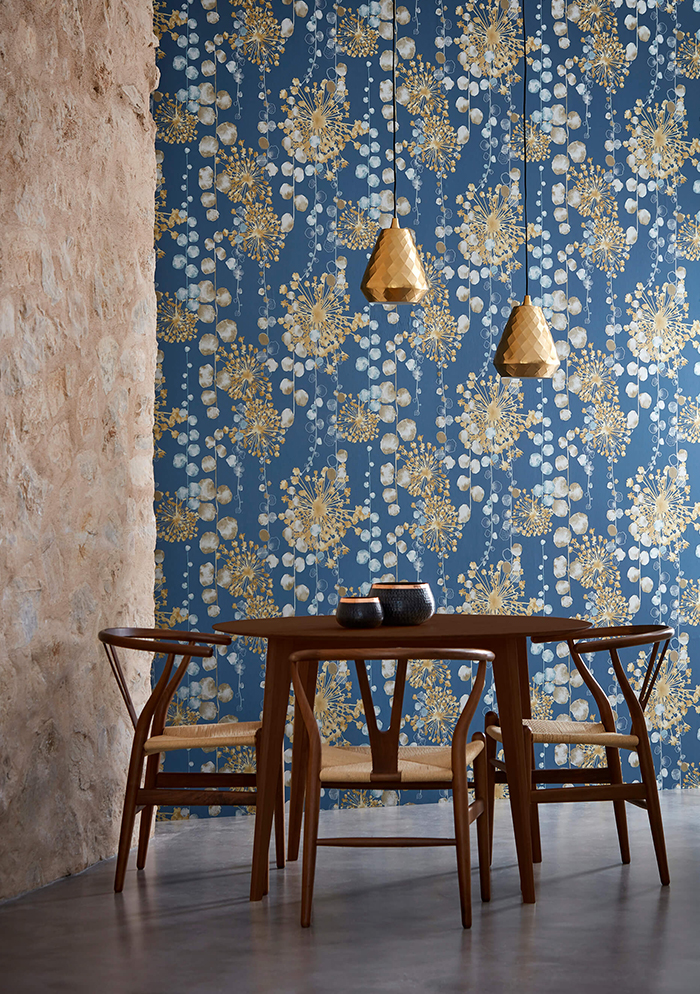 Moku 111651 – Indigo / Pebble

Harlequin – anthozoa
The latest Harlequin collection consists of seven striking wallpapers and a digitally printed panel from their design studio. Anthozoa is made up of modern botanicals, inky landscapes and corals. Some of these statement wallpapers are also highlighted by shimmering mica, iridescence and beading.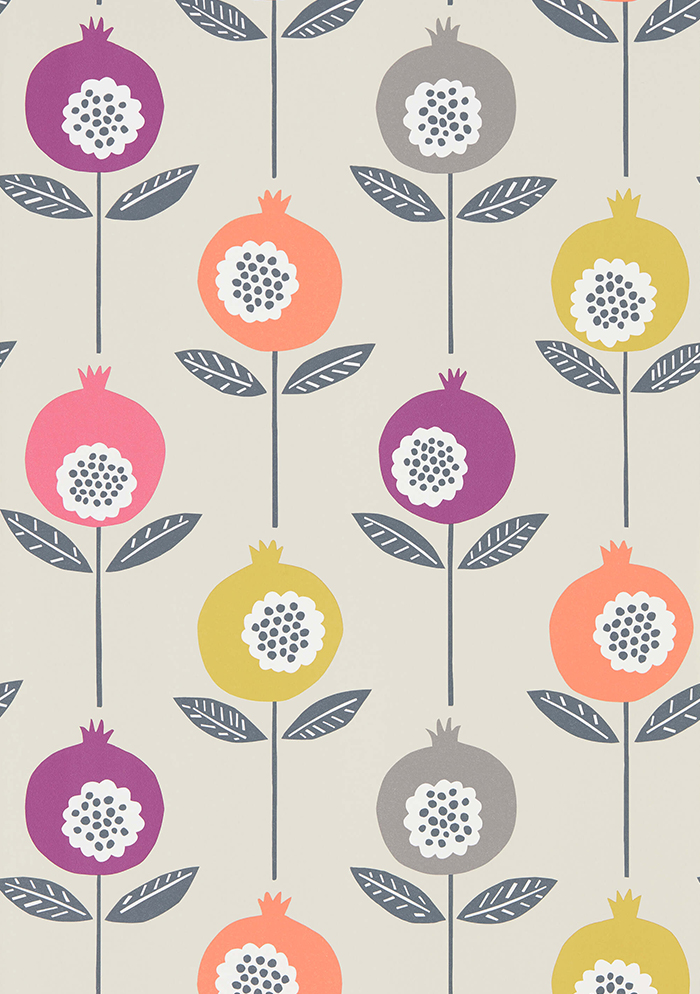 Pepino – 111545 Bilberry / Dijon / Rhubarb

Scion by Harlequin - noukku
Noukku is a colourful collection of Scandinavian style wallpapers inspired by the great outdoors. It comprises of nine wallpaper designs, brought to life through a bright colour palette inspired by natural elements.