Dulux Decorator Centre network helps DIY enthusiasts, contractors and professional decorators with a great range of services and products. We're recognised for great levels of choice, staff expertise and customer service and we never forget our people are at the heart of what we do.
Now you can be part of the team if you have a great attitude and bags of enthusiasm. If you do, then we have a diverse range of full time and part time opportunities from store assistant roles to delivery drivers and management positions to offer you.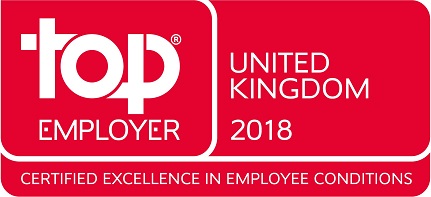 Search our vacancies
See our current vacancies and apply online with our online recruitment system.
* This will launch in a new window.
Vacancies at Dulux Decorator Centre Stores
You'd be surprised how AkzoNobel Decorative Paints touches the world in which you live. We've developed paint that keeps warm in winter, cool in summer, emits light in dark and is less damaging to the environment than ever before. From the Olympic Stadium to the room next door our products are used every day by millions of people. Around the globe millions of people choose our decorative paints and performance coatings ahead of others - and with world class brands and award winning products with like Dulux,Cuprinol, Armstead, Hammerite, Polycell and Sikkens you can understand why.
For us it's HUGELY important that our customers get a positive & impression from every contact, so we are looking for people who are good team players and can build customer relationships fast. First and foremost we want to keep our loyal customers loyal. The people who come in regularly, whose names we know. They're crucial and we'll never do anything to upset them. And we're keen to attract new customers too. It's why we've developed values which define us as a company and show how we want to operate as a business - quality, value, service, innovation and trust.
If these values sound good to you, you could well be the type of person we are looking for.
Someone who is...
Good with people so they can sell all our items to our customers to help them do a great decorating job
Friendly and can keep a welcoming approach no matter what is happening in the day
Quick at developing product knowledge
Able to bring lots of ideas to improve the way we work
A great team player!
Benefits of working with us
We are committed to investing in your future. Join us and we'll work with you to develop your talents.
As soon as you become part of our team, we'll help you get up to speed and hit the ground running with an onboarding program tailored to your needs. And as your career progresses, we'll help you accelerate your development and make the most of the opportunities on offer in DDC and wider AkzoNobel.
We also offer a great range of benefits as part of our flexible benefits package - including:
Generous staff discounts
25 days' holiday
Competitive bonus and incentive schemes
Pension scheme
Life assurance scheme
Company sick pay scheme
Free uniform
No Sunday working
View all job oppotunites with Dulux Decorator Centre