---
What are order templates, and what do they do?
Order templates is a section of your account that allows you to create and store lists for specific jobs or projects.
They allow you organize and create templates, useful for:
Creating a history of what products you used for certain jobs.
Track and save what you may need for future jobs.
Tracks specific colours used, ideal if you may need to revisit a job in the future.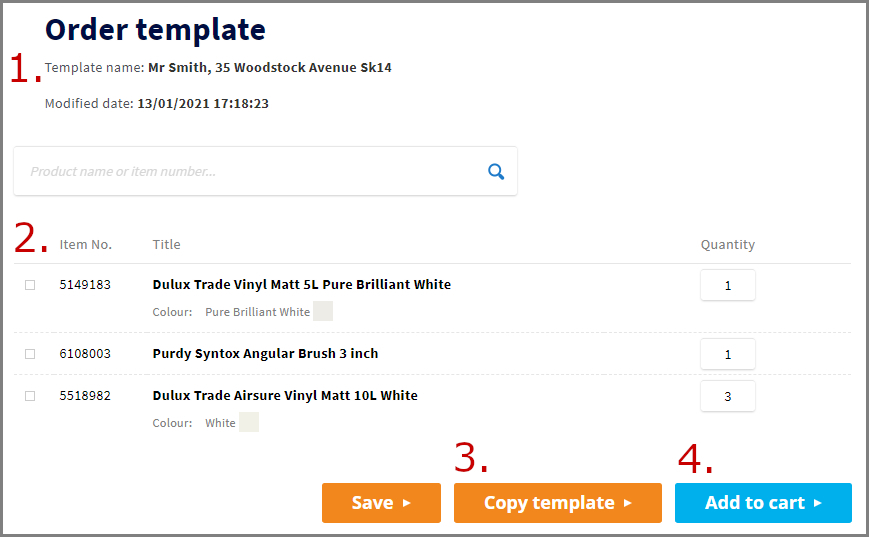 1. This is your order template name, you can name this either after a customer, room, or specific project.

2. This breaks down all your products that have been added to your job list.

3. This allows you to copy this template to another order template, perfect if you're doing similar jobs that require a lot of the same products.

4. This allows you to add the entire content of your order template to your cart for easy purchase, colours and sizes included.
---
Where can I find/create order templates?

You can find 'order templates' under my account section of the navigation bar (if you don't see this, sign in to your account first).
Alternatively, you can find it on the 'my account' dashboard on the left-hand side, under Shopping Cart Suggestions.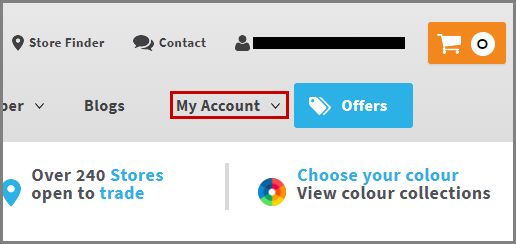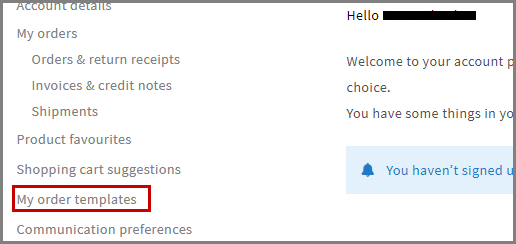 ---
How do I add products to my order template on the website?

You'll be able to add all products to your specific order templates (or create a new one) on the add to bag/collect from store step of the checkout process, an example of this is included below.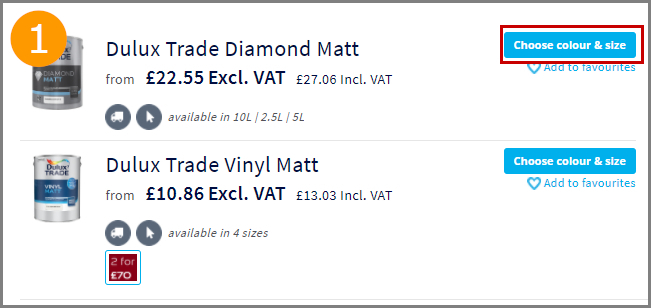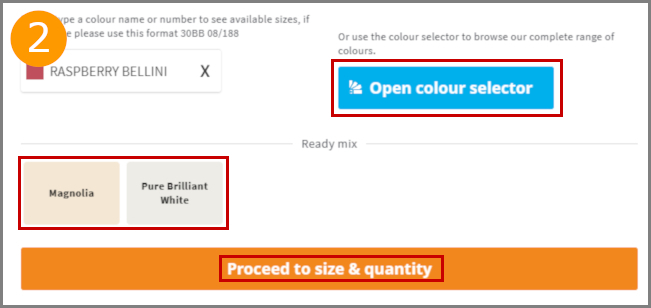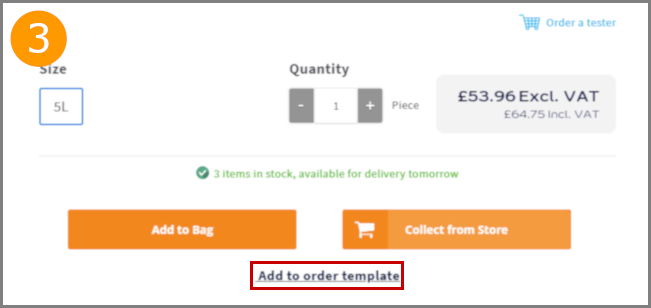 ---
How do I add my order template to basket/checkout?

You'll be able to add order templates to your basket in two ways. You can add the entire template on the order template overview, or you can go into each individual template and check specific products, examples below.