Dr Dulux: How to Find the Right Shade of Grey
Call off the search for the perfect shade — this guide is all you need to find your match.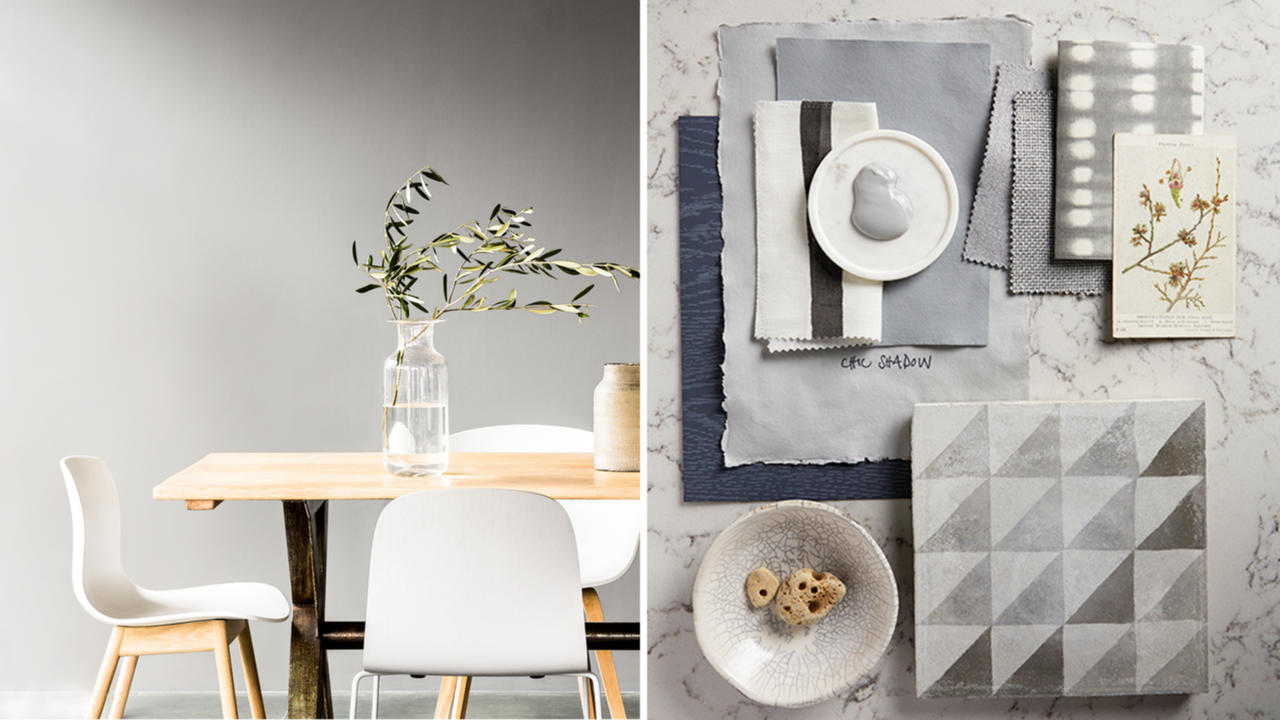 Q: 'With so many shades on offer, how do I choose which grey is most suited to my space?'
A: The go–to shade for stylish spaces, grey has become a colour with cult status. Having started its life cycle as a trend, it has grown to be something of a staple in our homes over the past few years thanks to its many qualities and versatility. Which grey you decide on, depends on your space.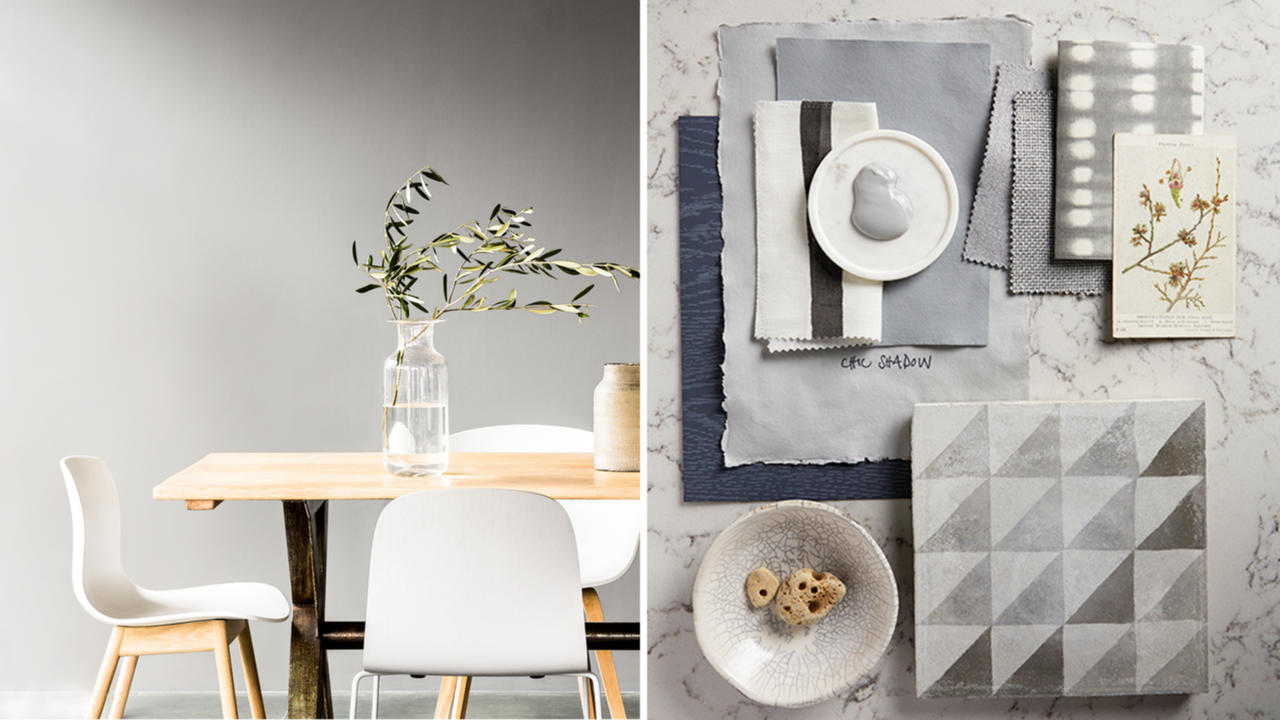 Best for brightening up spaces low on light: Chic Shadow

If your room isn't blessed with lots of natural light, it needn't mean you have to stick to white. The best greys for north-facing rooms are warm greys and greyed neutrals that have hints of pink, gold or yellow in them, such as Chic Shadow. This mid–tone shade is great because it gives the impression of looking light and airy without appearing too cold.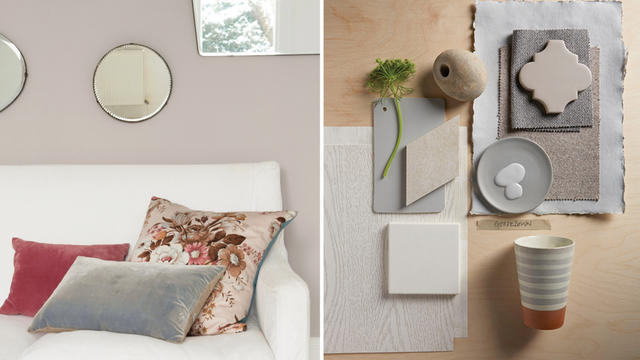 Best for natural materials: Goose Down
Grey looks incredible in contrast with pure white and natural wood elements. The trick is to create just enough contrast to make the raw material look fabulous. For pale, warm coloured materials such as light oak, plywood and limestone, try a lighter shade of grey such as Goose Down, one of our new greys for 2016 — it has a lovely soft quality that lets the beauty of the wood grain or stone come through.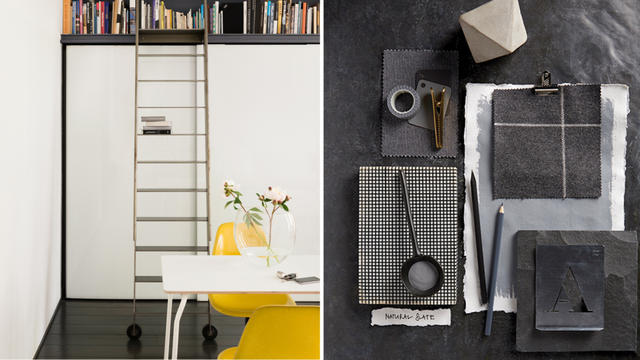 Best for adding ambience: Natural Slate

Choosing your grey is all down to the mood you want to set and how you want the space to feel. For a sumptuous and restful space, choose a dark charcoal grey such as Natural Slate. Its rich appearance pairs particularly well with cosy felt and woolen fabrics as well as other textiles in deep shades through your furnishings and accessories. When it comes to flooring, keep it looking stylish with slate or flagstone, polished off with a heavily textured rug.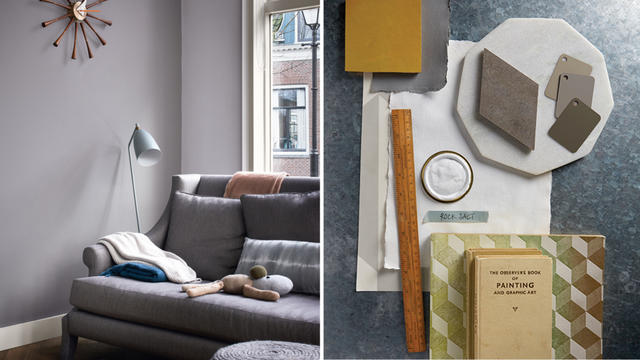 Best for bright accent colours: Rock Salt

The best thing about grey is that it's so versatile, especially a very subtle shade like Rock Salt. It's the perfect backdrop to other hues, from zesty yellow to coral and copper, so use it like a canvas to display all your favourite colourful things against. Rock Salt will make your punchy coloured accessories and furniture pop. It's a light and fresh looking grey, so it also serves as a great alternative to white.


See which grey looks best in your home by downloading the free

Dulux Visualiser App. Once you've
found your perfect shade, order your

testers

in the post and test it for yourself.


Featured colours