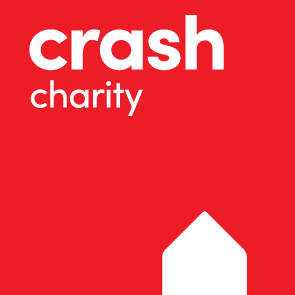 CRASH
Charity Partnership
CRASH is the construction industry's charity that helps homelessness and hospice organisations with their construction projects – creating places that care for people when they're at their most vulnerable. Dulux Decorator centre is a proud partner to CRASH and supports a number of its construction project each year.
Here are some of the projects CRASH has discovered
Together, we deliver lasting social impact in communities across the UK.


Caritas Anchor House
homelessness charity
Caritas Anchor House (CAH) is a homelessness charity based in the London Borough of Newham, which has the highest levels of homelessness in the country. A beacon of hope in the community, CAH helps over 200 people a year to turn their lives around providing accommodation and life-skills support for single homeless adults. CRASH channelled the professional expertise and products of our Corporate Patrons to completely transform the dining room into a functional space for the 140 residents.
"The refurbishment has absolutely transformed the space! It's now a bright, fresh, clean, modern and pleasant space, and will be used for meals, socialising and informal meetings. It also provides a relaxed workspace for residents who are studying. We couldn't be happier with our beautiful new dining room – thank you CRASH. Your work will benefit hundreds of lives every year for years to come."
- Amanda Dubarry, Chief Executive at Caritas Anchor House

Rennie Grove Hospice
Hospice care
Rennie Grove Hospice Care is based in Hertfordshire and provides care and support for patients in Hertfordshire and Buckinghamshire, diagnosed with a life-limiting illness. This care includes medical care, treatments, occupational therapies, counselling and emotional support. CRASH channelled the professional expertise and products of our Corporate Patrons to remove the leaking conservatory and build a bright new sunroom. CRASH carried out additional works so that the hospice building is now fully utilised.
"We are delighted with the results of our redevelopment project. The bright, modern and flexible spaces that have been created will enable us to deliver a wider range of services for more local people with life-limiting illness and their families in a much more welcoming and comfortable environment. With the number of people needing our care rising every year, our newly redeveloped building will help ensure that we can continue delivering our vital services to everyone in the local community who needs them"
- Trisha Pickersgill, Director of Finance & Facilities at Rennie Grove Hospice Care