Explore the Colour of the Year 2023 – Wild Wonder™ Ideas for DIY'ers
Every year, Dulux host a Trend Forecast where experts share insights and translate global colour trends. From these seeds of inspiration, grow colour combinations that resonate over the coming year.
Wild WonderTM is the Dulux Colour of the Year 2023, which has nature at the heart of its story.
A glowing, upbeat tone that bring the magic of natural beauty into our homes. With it come four new colour palettes – Lush, Raw, Buzz and Flow – each celebrating the different ways that nature teaches and nurtures us.
Explore the Colour of the Year 2023 below or order your Wild WonderTM sampler here.
Feel the magic of nature in every
room of your home
There are two ways you can try Wild WonderTM on your walls.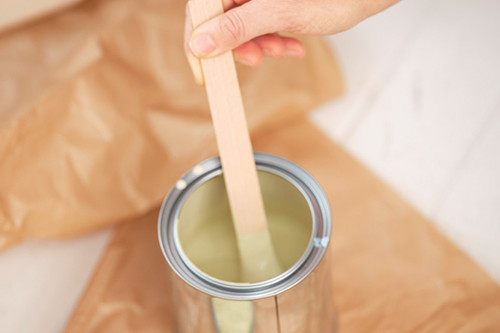 Order a colour sampler
When you buy a tin of the Colour of the year 2023 in-store, you can get your sampler refunded.
Dulux Visualiser app
The easy to use app with augmented reality technology lets you see colours in your space.
Four palettes that bring Wild WonderTM to life
How to paint a checkerboard effect
Ready to experiment with colour? Add interest to your room with a checkerboard pattern using the Colour of the Year 2023.
How to combine trending colours
The magic of Wild WonderTM is in its versatility. Discover the colour combinations you can create in different areas of your home.