Denim Drift

Dulux Colour of the Year 2017

Identified by our colour experts, the colour of the year for 2017 is Denim Drift. This must-have shade perfectly captures the mood of the moment as an easy to live with blue-grey that has a real soothing quality.

Order your tester todayView Trending Palettes ▶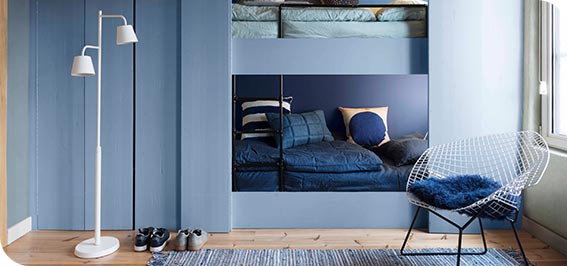 This timeless and versatile blue takes on a different characteristic depending on the light, colour combination and situation. Contrast this spectrum of blues and tones with our stylish wallcoverings for a textured and inspirational interior.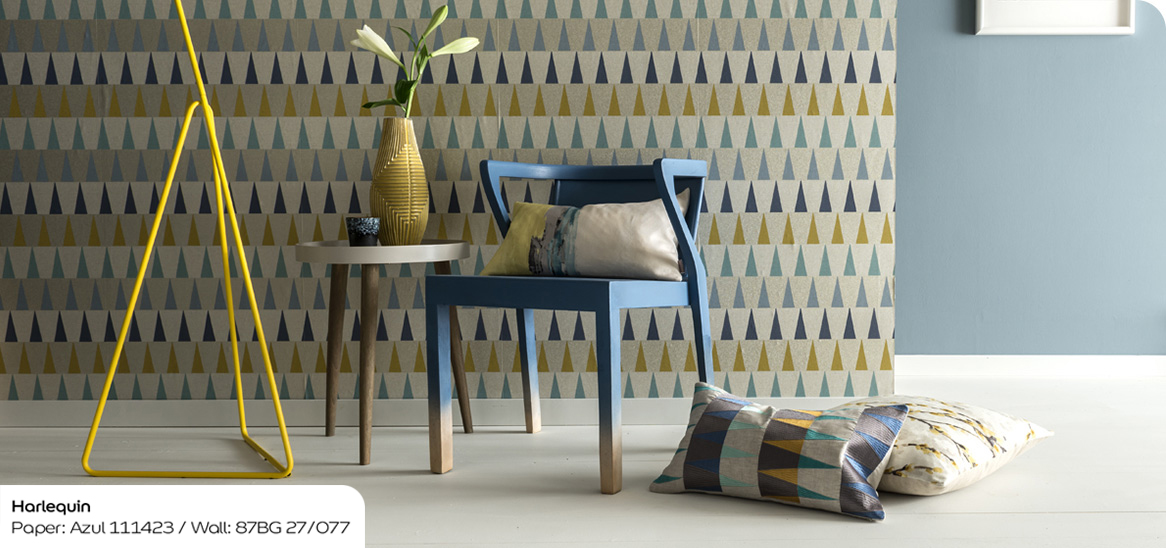 Blue is the colour of life, of everyday life. It's familiar ad yet new. Use this shade through your added accessories to add light and shade for a tranquil space to relax and enjoy.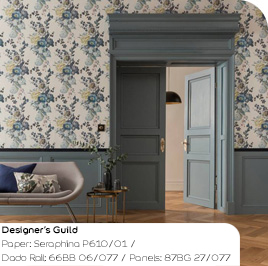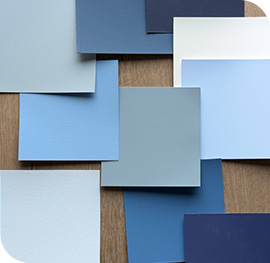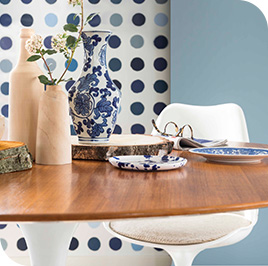 Helpful Tip #3
Combine Denim Drift with darker colours to make a room feel more dramatic, or layer with wall coverings for added meaning.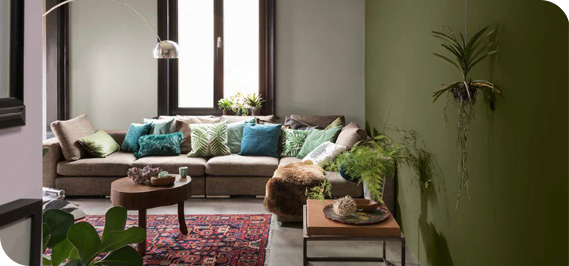 New Romanticism
With a re-emergence of romanticism across fashion and design, and a deeper connection with the world around us comes our trend New Romanticism. This palette explores the way we are becoming more in tune with our planet and nature, and how this inspires the spaces we create.
Order your tester today
View Moodboards ▶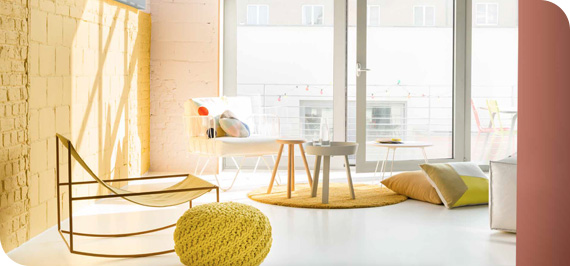 Shared Individualism
Developments in technology and fast-paced cities have given birth to a new feeling of isolation. Shared Individualism is a trend that explores how we come together to create a network of like-minded people. This new interpretation is reflected in the palette we have chosen through a family of colours.
Order your tester today
View Moodboards ▶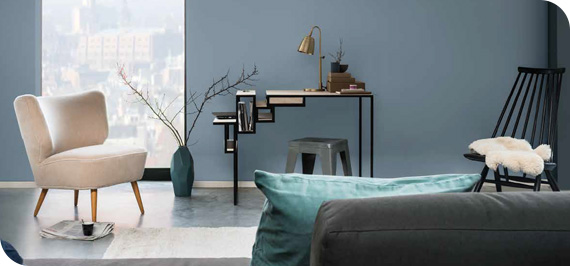 The Working Home
Increasingly, our homes are becoming the centre for both our work and personal life. With the boundary between these two aspects of life constantly changing, this trend explores the need for finding balance and creating fluid environments that can accommodate both.
Order your tester today
View Moodboards ▶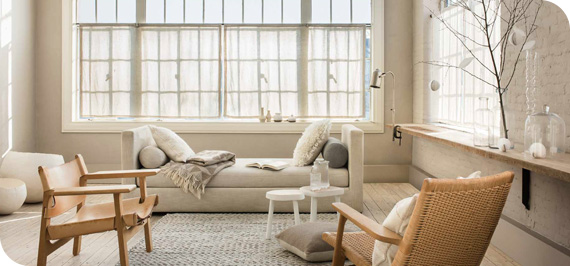 Considered Luxury
We're seeing a new kind of consumerism, where value is placed on personal experience, rather than possessions. The fourth trend captures this new way of living. Creating priceless memories is our priority as we look at the world with fresh eyes, not adding clutter or more belongings to our lives, but experiences instead.
Order your tester today
View Moodboards ▶