Your guide to ultimate exterior trim protection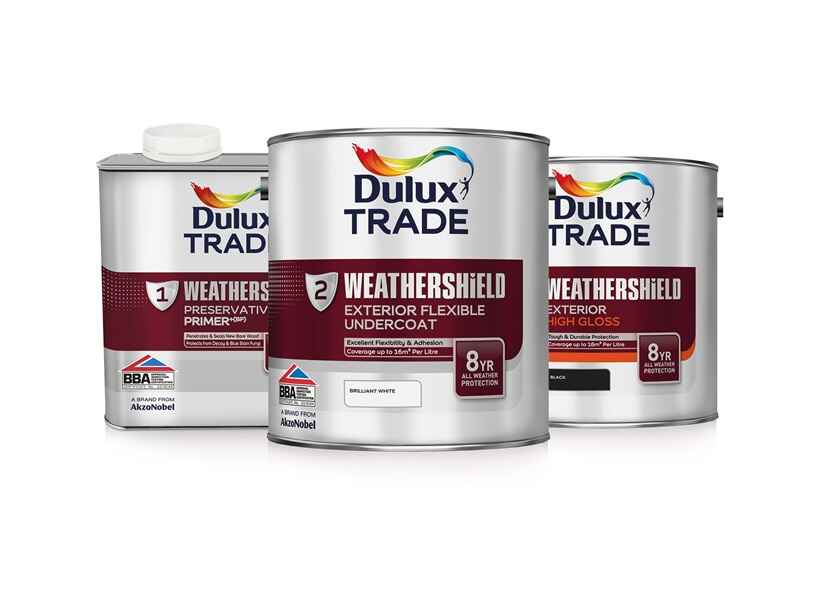 Whether it's sun, wind, rain or snow, exterior wood takes a beating on a daily basis. The effects of weathering not only cause damage and discolouring, they make the wood a breeding ground for fungus, insects and other outdoor nasties.

It's important to take care of some of the over-looked area's of external wood, such as wooden window frames, doors and porches should also be checked and given attention if required.


Theirs two main considerations when it comes to your external woodcare, do you want something to soak into the wood or something that sits on the top and forms a protective layer B
oth of which have their own unique traits and benefits.
Penetrative wood treatments
These are wood treatments that soak deep into the wood, and protect from within. Normally these are oil and waxed based products that can embed themselves within the rough surface of the timber. Area's such as shed, fence, cladding and decking are the first ports of call for these products, which are exposed to a lot of varied weather year round.

Penetrative wood offers a simple and effective way to treat your wood. They don't involve sanding or prep work, just simply apply coats throughout. It's also a good future proofing product, as you can simply touch up worn out area's without having to be too mindful about blending it in with the wood around it.

We offer a range of high quality oils, such as Cuprinol, Osmo and Holzol. You can browse our full range of oils here.


Exterior coating systems
Long gone are the days of flaky, cracking and peeling of the paint and varnishes on your pristine exterior joinery. Modern exterior coating systems provide a durable finish that can cope with extensive moisture and temperature changed throughout its life cycle.

We've put together a step by step plan to create the ultimate protection for your external trim, perfect for area's like your wooden window & door frames, cladding and more.

---
3 STEPS TO ULTIMATE EXTERIOR TRIM PROTECTION
That's why we've developed Dulux Trade Weathershield Exterior Gloss System. Three separate coatings applied in a three step process, the layers combine to provide a weather-resistant and flexible barrier that lasts for up to an incredible eight years.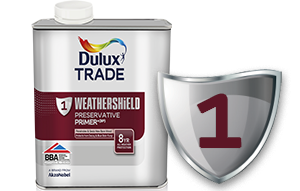 Step 1 - Preservative Primer
Touch dry in 16-24 hours, the Preservative Primer protects and seals new wood, making it ready for painting.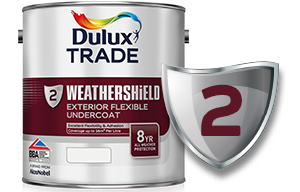 Step 2 - Flexible Undercoat
Touch dry in 2-6 hours, the Flexible Undercoat moves with the wood to resist cracking/flaking.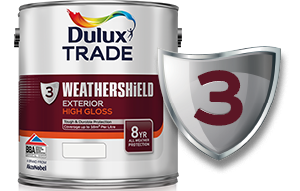 Step 3 - Exterior High Gloss
Touch dry in 4-6 hours, the Exterior High Gloss forms a brilliant glass finish that lasts. Also contains a fungicide to inhibit mould growth and keep surfaces cleaner.
With a wide range of colours available, and even more to choose from with our colour mixing service, whatever look you're going for, Dulux Trade Weathershield will make sure it stays that way for longer.

Comments (0)
There are no comments yet.
Write a comment
Tell us what you think about this blog and share your experience with others. Please include only information that is relevant to the blog you are commenting.