Painting over Mould & Damp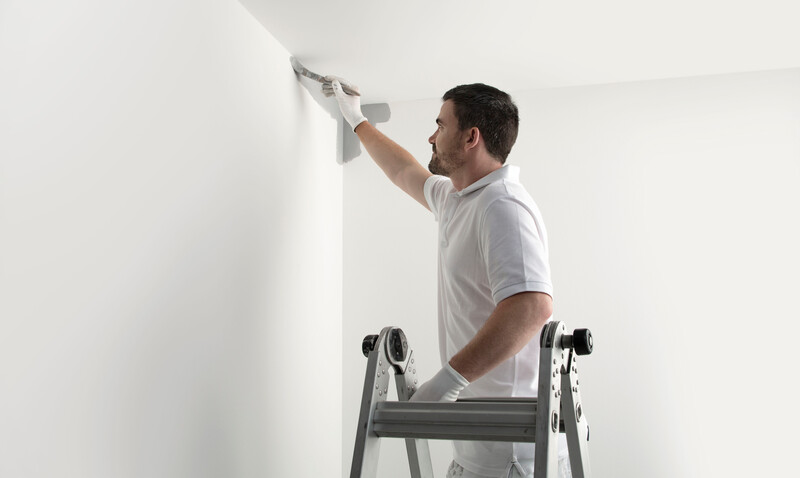 Damp and mould can be a problem that affects any type of property, apart from been generally unsightly it can also cause health issues if left untreated. Luckily, damp can often be treated quickly and effectively these days with a number of specialist off the shelf products available.
As the cold weather truly sets in, we've created this article as guide to how best approach tackling this common issue, and the products best suited for the job. Every product you'll see featured here is available to buy online & collect in-store.
Surface Preparation
You're going to want a clean and dry surface to make sure that the primers & paints you use adhere and bond to the surface effectively. The best way to do this is take a wire brush and try to remove as much organic matter as you can, and then using a fine abrasive paper to get into corners and seams.
For area's that are showing signs of damp or mould, we would recommend treating them with Zinsser Mould Killer & Remover which has an effective fungicide. For areas not fully affected we'd still recommend using a Cleaner & Degreaser to assure the area is no longer contaminated, and clear of impurities.
Exterior walls and wood can also be treated with Dulux Trade Weathershield Multi-surface wash, suitable for painted & bare woods and exterior masonry surfaces.
Priming
Using a primer over the damp or mould will help cover up and 'seal' over the some of the discolouration, marks and stains it may have left. Not only this, but it helps protect the final coat of paint from issues later down the line and leaves your wall looking fresh and beautiful.
Our recommendation is the market leading Zinsser B-I-N, the ultimate shellac-based primer, sealer and stain killer. It is perfect for use on interior surfaces and dries in 15 minutes, recoatable in 45.
"Do I have to prime my ceiling?" - Ceiling paint can crack, peel or appear chalky if you don't prepare the surface properly especially in problem areas like kitchens and bathrooms, so we would recommend Zinsser Ceiling Pro to be safe against any issues.
"Can I prime or paint over wallpaper?" – Yes, we specifically recommend Zinsser Wallpaper Cover Up for this, as it is a high quality all-in-one primer, sealer and stain blocker. This seals the wallpaper protecting it from the moisture in the paint and once dry, this one-coat system creates a new surface that's easy to paint.
Decorating
Dulux Trade Mouldshield is the perfect product to inject the colour back in your wall, available in our full colour range; it also contains a special fungicide which inhibits the growth of fungi and mould inside buildings. (Also available in an eggshell finish)
However if the area your treating is susceptible to persistent humidity, temperature change or has poor air circulation,
Zinsser Perma-White
contains a biocide that protects the dried coating against fungal degradation, and is designed to resist peeling and flaking.
Comments (0)
There are no comments yet.
Write a comment
Tell us what you think about this blog and share your experience with others. Please include only information that is relevant to the blog you are commenting.