Children's Waiting Room Transformed into a Work of Art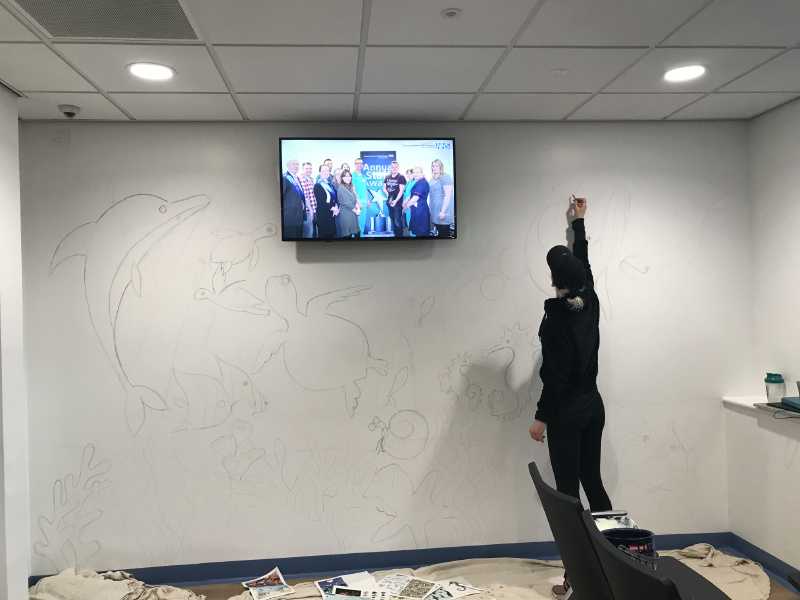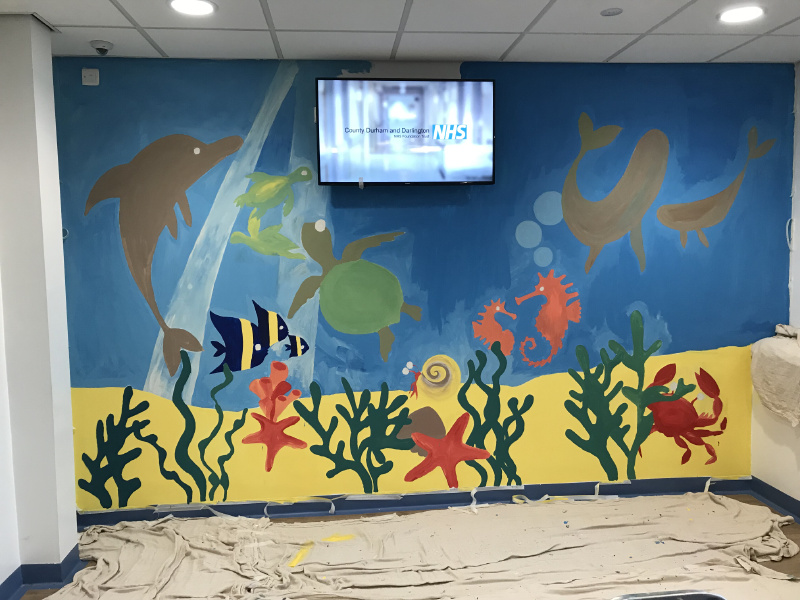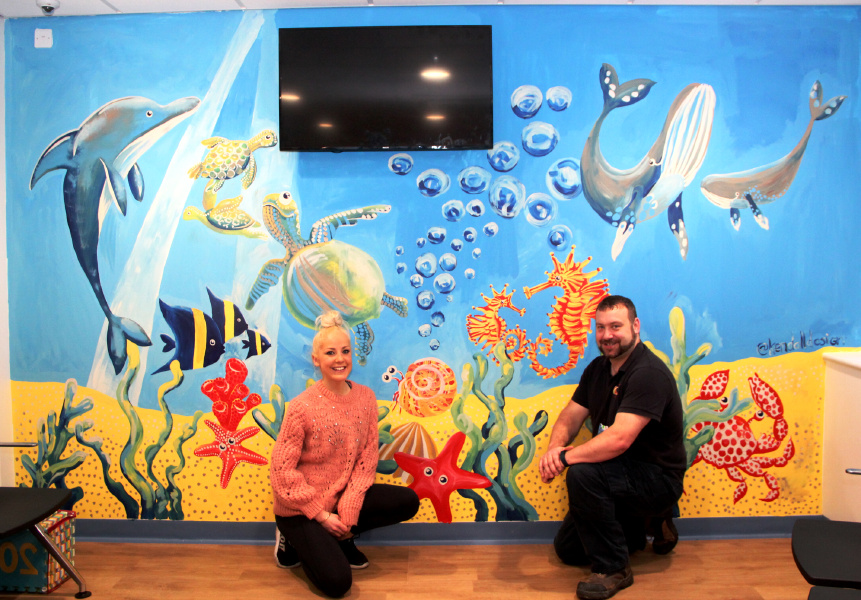 Our Darlington store has recently supported the Trust's Charity to support the transformation of the children's waiting room in the emergency department/urgent treatment centre at Darlington Memorial Hospital.
The Charity Team put word out that they were looking for support to improve the area for the young patients. And when Emma Kendall heard the Trust was looking for an artist she didn't hesitate to offer to create a piece of original artwork – free of charge.
Emma used primary colours which are more appealing to children, with lots of calming blue prompting the 'Under the Sea' theme. Emma hopes including lots of different elements will help distract children who are feeling unwell or a bit anxious.
The work took around three days but would have taken much longer without the support of handyman Rob Stephenson from AAA Caring Caretaker and Philippa Parsons from the charity team who painted the background, so Emma could concentrate on the detail.
Well done to all involved.
About the Author
Dulux Decorator Centre
DDC
Comments (0)
There are no comments yet.
Write a comment
Tell us what you think about this blog and share your experience with others. Please include only information that is relevant to the blog you are commenting.