Heyes get a visit from the Dulux Dog!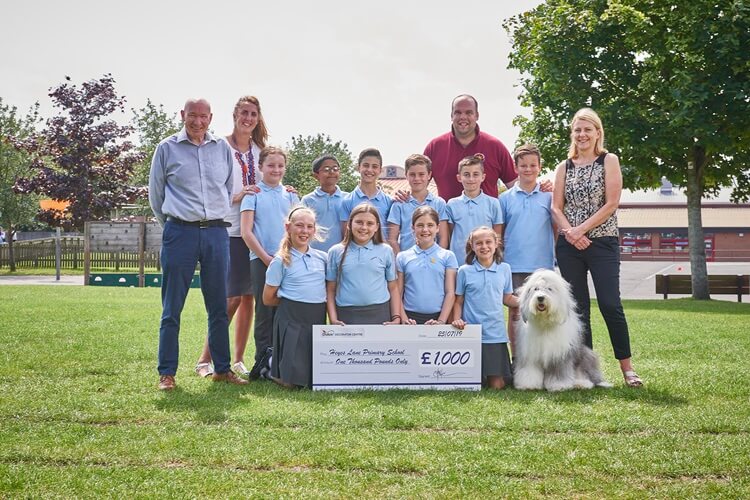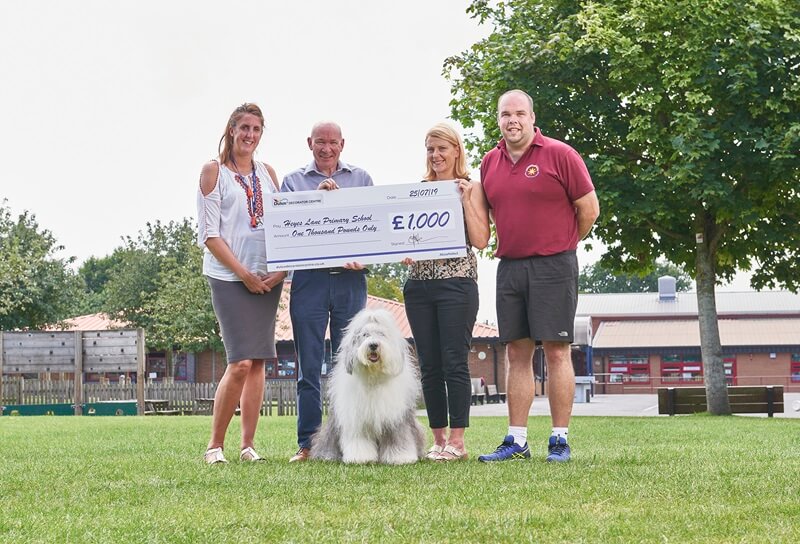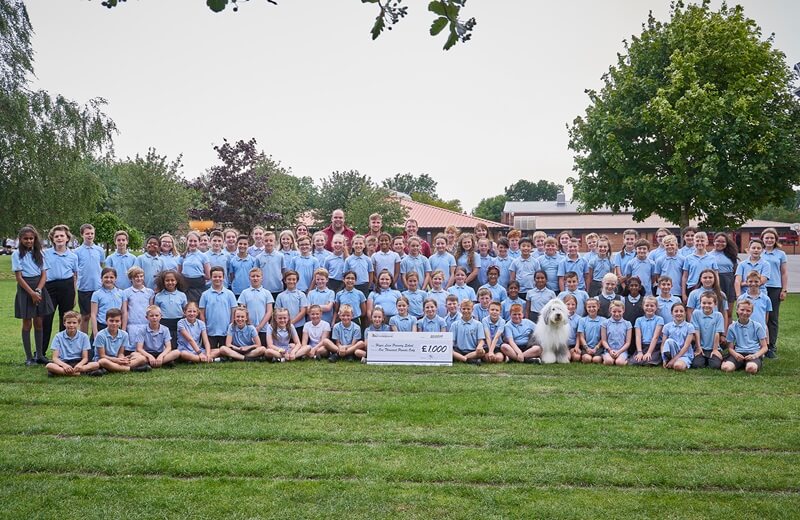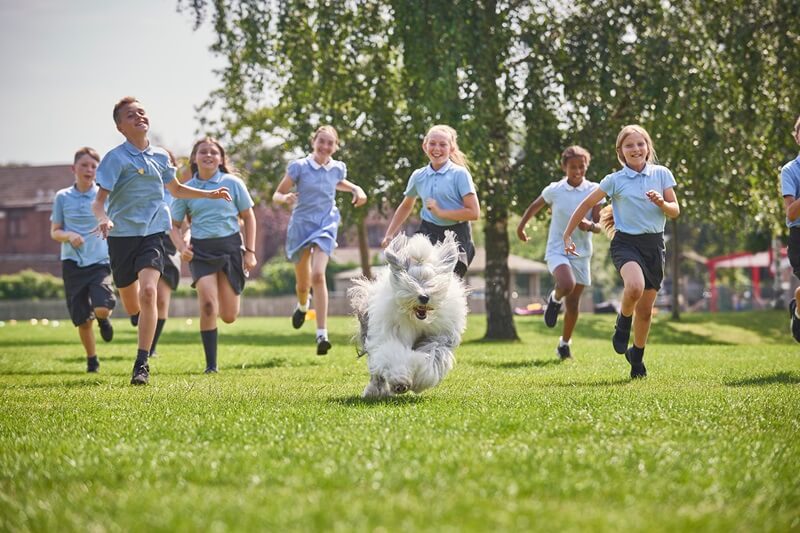 Local pupils get a surprise visit from the iconic Dulux dog as school receives donation from Dulux Decorator Centre
Pupils at Heyes Lane Primary School in Timperley met - and raced - the iconic Dulux dog as they celebrated hitting their latest fundraising target thanks to Dulux Decorator Centre.
A donation of £1,000 has been gifted to the school by the national decorating merchant helping them to speed towards their fundraising target to build a purpose built Daily Mile track.
The special visit took place on Thursday 25th July and Dulux Decorator Centre Managing Director John Henderson was on hand to present the cheque to Heyes Lane Headteacher Sam Foord and PE Lead David Kerr.
The addition of an all weather track on the school field will provide the school and local community with a facility that will allow children and adults alike to take part in physical activity all year round.
The school has been involved in their own fundraising - urging pupils to "walk around the world" in return for sponsorship.
And having raised a staggering £9,000, Heyes Lane Primary School are now looking for further investment from other local companies.
John Henderson said: "The community is at the heart of everything we do at Dulux Decorator Centre and we're proud to be able to support such a fantastic fundraising initiative. It's great to see all the hard work the children have put in to raise such a large amount so far and we're looking forward to seeing the all-weather track completed."
Headteacher Sam Foord said: "I'm so proud of how the whole school has got behind the fundraising. It's really brought the school community together and to have the backing of the team at Dulux Decorator Centre has given us a big boost in reaching our target for this fantastic facility.
"The new Daily Mile track will not only help students to get outside and exercise but will be open to all Heyes Lane families to get involved too."
Comments (0)
There are no comments yet.
Write a comment
Tell us what you think about this blog and share your experience with others. Please include only information that is relevant to the blog you are commenting.