Dulux Trade Paint Expert
Dulux Decorator Centre
08 May 2018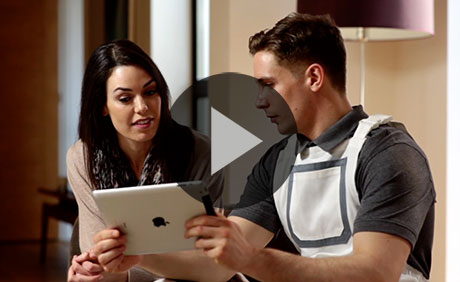 Dulux Trade Paint Expert app
Decorator expertise on tap
The ultimate free app for professional decorators in the UK - augmented reality visualisation, expertise, support and advice all in one place.
Try now on iOS Try now on Android
Show customers any Dulux Trade colour on their wall
Our unique Visualizer tool within the Dulux Trade Paint Expert app shows customers exactly how their chosen colours will look on their wall in real time. It's simple to use, and the advanced augmented reality technology can also make your customers bolder with colour. No guesswork, no costly delays, just quick, confident colour decisions so you can get on with the painting faster.
Match colours and create colour schemes they'll love
Choose any colour from the Dulux Trade palette or scan any object - your customer's curtains or a favourite flower perhaps. The app will instantly match the shade and suggest ready-made colour schemes based on it. What a simple way to add colour scheme creation to your range of decorating services.
Hear what our decorators have to say
Don't just take our word for it. Watch the video and hear Robbie Dodds and his customer talk about how the app helped them to choose colours quickly and confidently.
Watch the video to see how it works
See how simple the Visualizer is to use on your tablet or smartphone. Discover all the extra features that make it essential for every decorator - like locating the nearest stockist and putting a wealth of product information at your fingertips.
Comments (0)
There are no comments yet.

Loading