Discover colour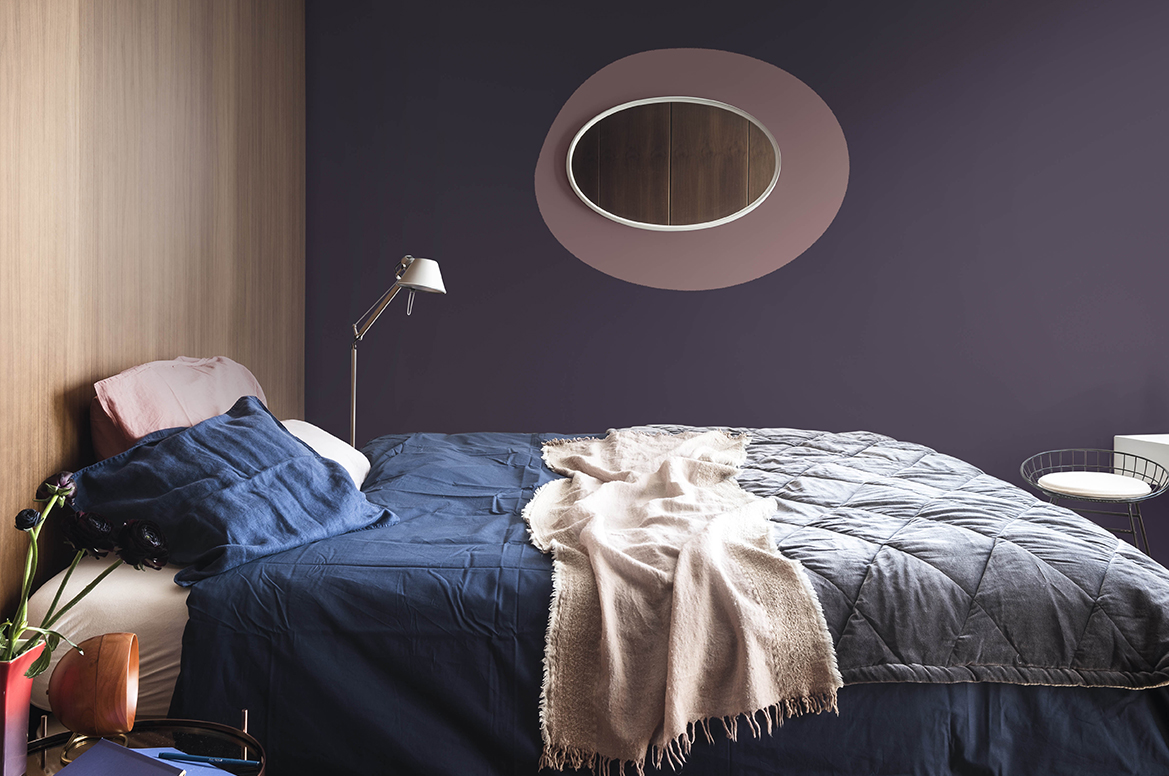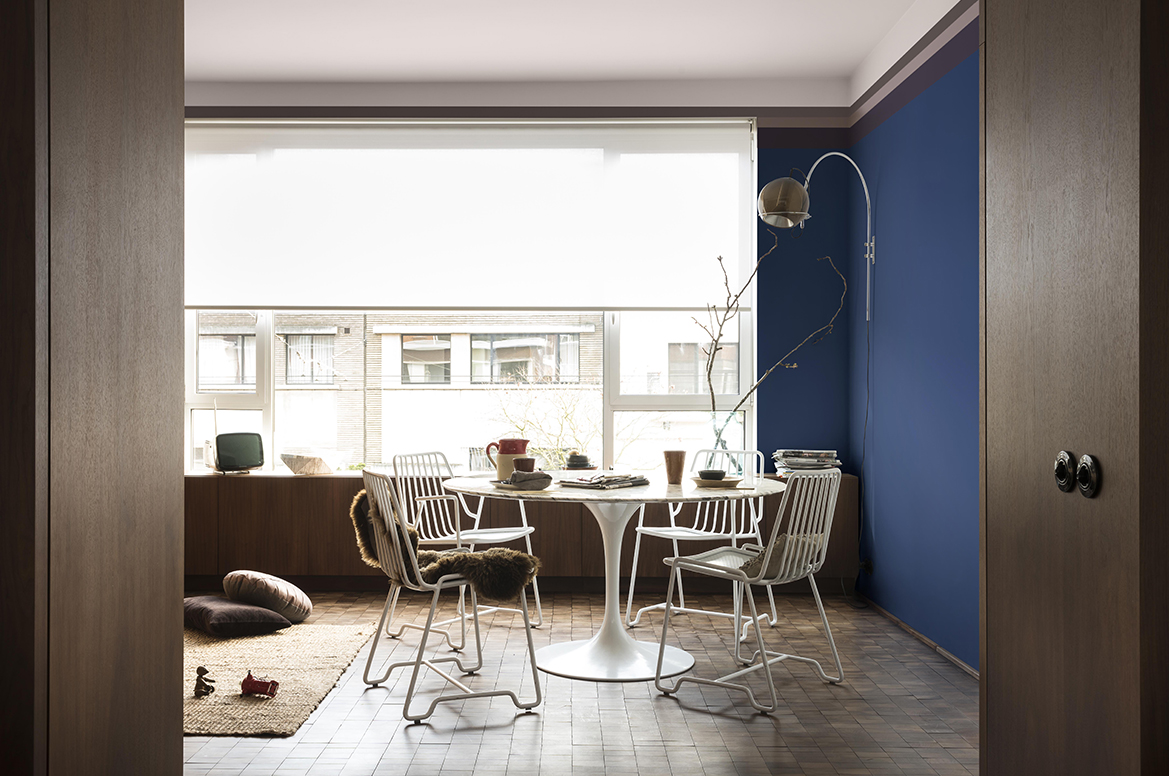 Inspired by the nourishing warmth of wood and tactile comfort of leather – discover more about Heart Wood and why so many people are choosing it for their walls.
Dulux Colour of the Year
Here at Dulux, we're thrilled to reveal 'Heart Wood' as our 2018 Colour of the Year.


A warm neutral, with a hint of heather - this colour has been unveiled alongside key colour predictions for 2018 as part of our industry-acclaimed trend forecast, ColourFutures TM - which celebrates a landmark 15 years in the interior business.
Every year Dulux gathers a panel of experts from around the globe across a range of industries including architecture, biophilic design and technology innovation to form its Global Aesthetic Centre. This team of experts then scour the globe to discover emerging trends and gather insights as to how they help shape the way we live our daily lives.
Using these insights and a wealth of colour and design knowledge, Dulux has forecast the colour palettes that best reflect the mood of the nation moving into 2018. This year unfortunately, that mood has undeniably been one of unpredictability and uncertainty… The world today is certainly an unpredictable one. One whereby we don't know if the news of the day will be good or bad - a world with more expectations and more demands on our time; a world of division – but yet also a world where we have greater access to information and more choices and freedom than ever before.
As life gets faster, it becomes even more important to remind ourselves to press the pause button. And where better to unwind and contemplate than our very own homes? Home itself should be a place where we can shut out the noise, lock the door on the outside world and step into a place that's uniquely ours and totally calming. Our home is our escape, a space where we can all look forward to coming back to time and time again. A space that always provides a warm welcome home…
It's this very theme of 'A Welcome Home' that encapsulates 2018's Colour of the Year….
Introducing Heart Wood
As our favourite colour of 2018, Heart Wood is inspired by the beautifully warm wooden materials we see being used in all kinds of interior decorating and architecture. A variety of woods are growing in popularity, but lately we have seen a lean towards warmer, lighter and bolder shades of red, alongside violet and pinkish woods. The warmth of wood reflects the comfort that we need in these uncertain times – this material is an essential element for creating the welcoming environments we desire.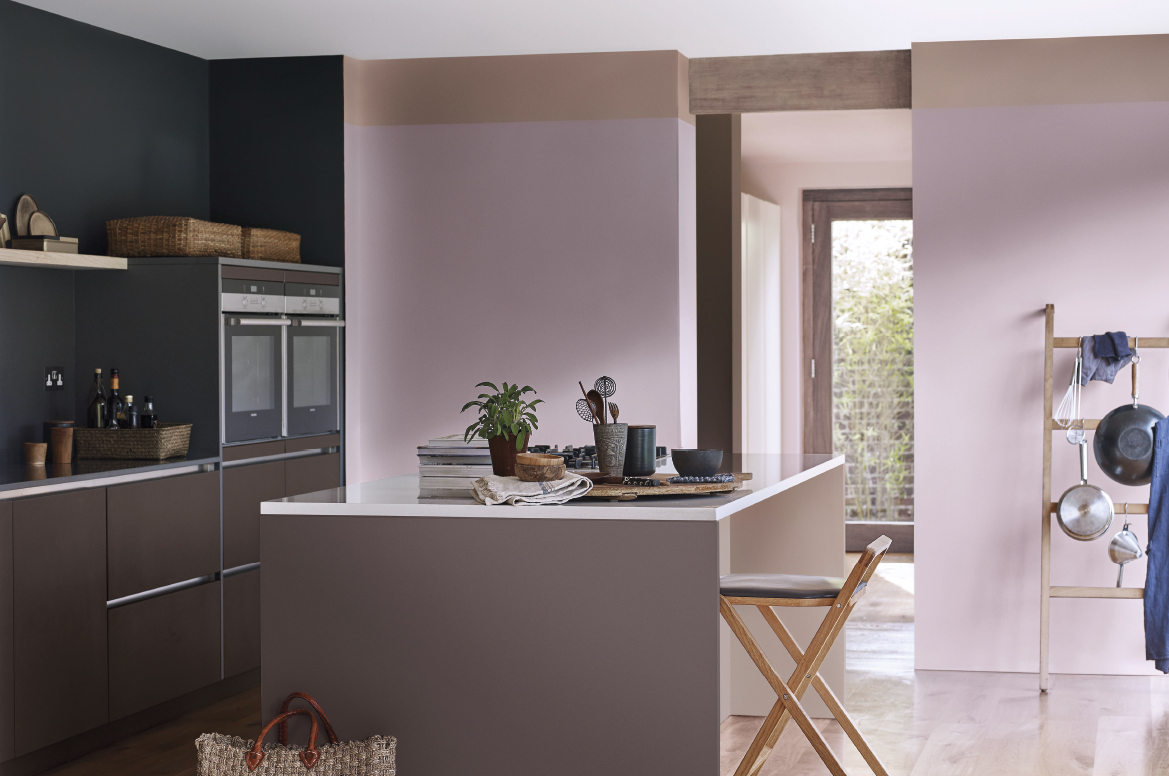 Our Heart Wood Palettes
The Heartwood Home
The colour of the year palette allows you to instantly feel at ease, centred on the comforting natural quality of Heart Wood. This trend reflects the importance of cosy wooden tones and since blue remains so fundamental, the colour collection flows beautifully from this year into next.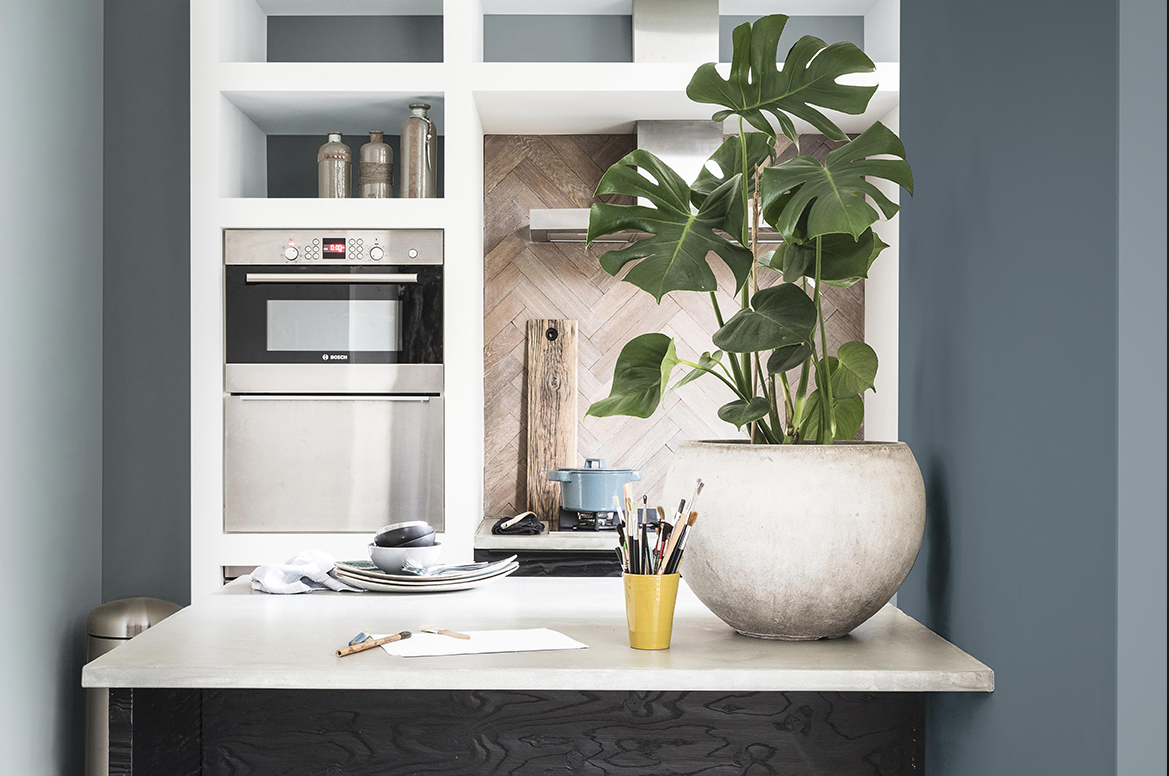 The Inviting Home
When it comes to the 'Inviting Home' trend, comfort and convenience reign supreme. It can be your den to snuggle up in, your nest to grow in and your safe haven to create memories and reflect on old ones. It has an effortless style where everything has a purpose from giant sofas to welcome the whole family to dining tables that gather people to enjoy each other's company.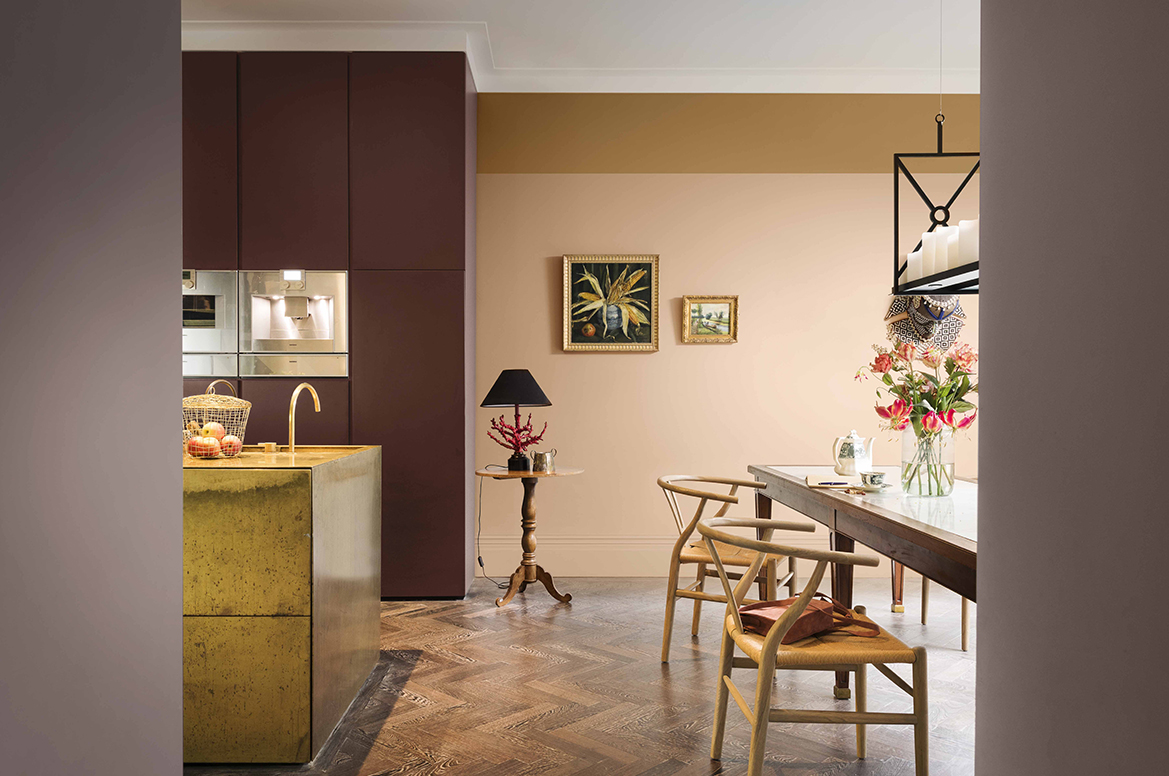 The Comforting Home
This trend is your retreat to shut out the noise, your haven to shelter in and your sanctuary to find balance. Relaxed, grown-up luxury is the perfect way to encapsulate the 'Comforting Home', with its heritage hints, warm-tone woods and use of natural materials.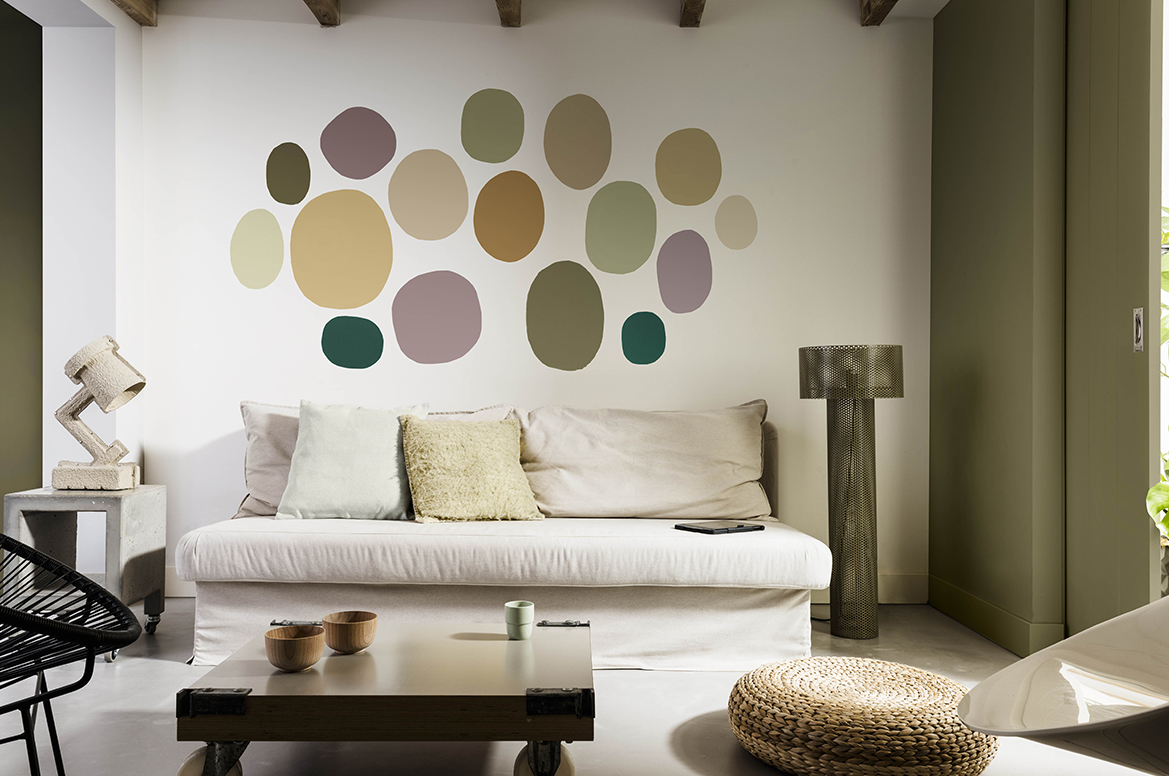 The Playful Home
As the name suggests, the Playful Home brings a sense of possibility and energy to your home. It can be your hub to recharge in, your space to create and dream in. Above all it's about creating a place for drawing inspiration whether from favourite musicians, authors to artists – somewhere to welcome like-minded friends.
So as you can tell - Heart Wood is incredibly versatile and connects beautifully with the accompanying trend palettes for the year ahead. It's a colour that provides all of the comfort and reassurance we're all seeking. It's the perfect antidote to the mood of the moment – channelling a real sense of calm and warmth during such times of uncertainty.
At Dulux, we can't wait to see homes across the globe transformed into true sanctuaries of calm and serenity.
---
Comments (0)
There are no comments yet.
Write a comment
Tell us what you think about this blog and share your experience with others. Please include only information that is relevant to the blog you are commenting.